Two Times the Reading This Week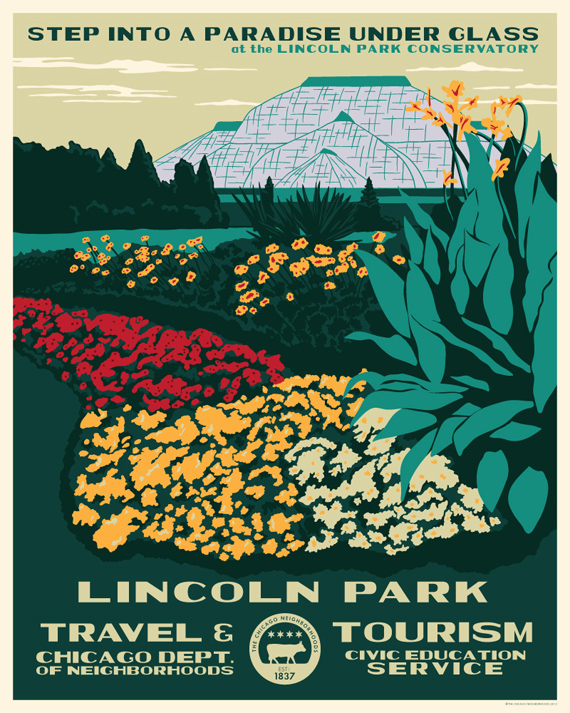 This Indiana gem makes a nice road trip.
More good things to read from the Good Food Festival.
Great to see Friends of Beet Jim Slama and Melissa Graham included in this collection.
Wanna know why we envy the eat local culture in Wisconsin?
All the serious news we would never find on our own.
Farmer's markets to the rescue?
How we may come to view the Rust Belt.
Grists says, "If we want to understand how and why our agriculture system is the way it is, we'd be wise to approach all farmers with an open mind."
Leave a Comment
---
That Thing Touched Upon But Not Yet Mentioned
Let me start by saying, I was on this kick before Bruce Sherman talked to MikeG over at the Reader. I started complaining about how Spring would be treated on April 6. The Reader piece where Sherman states, "as long as I've been here at North Pond, it's always been seasonal first, local second," came out on April 8. And I've been making these arguments for years e.g. here. I've tried not to make it personal. A few years ago I said:
Listen, I'm not going to name names here. There are too many chefs that I wholly respect. Too many chefs that do so much already for our eat local scene. I'm not going to blame anyone specifically. Still, there's too many folks out there who work so hard to rely on locally-focused menus, even in Winter, that just cheat this time of year. Even something like ramps, they'll jump ahead and get from some other part of the country.
Bruce Sherman would fall into that category. He is surely helped Chicago diners understand that there was no table with out the farm leading to it. He showcased area farms, and he showcased the usefulness and of area produce. He and Rick Bayless especially gave people a purpose to go to farmer's markets. The whole eat local movement followed from there. So, how can you say that. Something can not be in season if it is not local. After all, something is always in season somewhere. Are grapes in season now? Cherries? Blueberries?
MikeG saw the problem and asked, "if you can get anything from around the world now, any time of year, how do you decide what's close enough to be seasonal?" Sherman responded that "in season within the fifty states." He said that, but I do not really think he meant that. For instance, is he including Hawaii? What's in season there now? Area grocery stores have this rash of Florida produce now, and I'm not talking honeybell tangerines. I mean blueberries, and tomatoes, and sweet corn. Should we group them on our seasonal menu? What Chef Sherman, intends, I believe, is that he follows a pre-determined path of seasonality. One where it is assumed that asparagus and peas go on April menus and we wait until July or August to use those corn and tomatoes regardless of where or when we find them in the 50 nifty United States. That's the way it is done.
Why does it have to be done this way? Why, really you ask, does it bother me so. Why do I get so worked up each Spring. Put it this way, would North Pond put asparagus on their menu if not one wanted to eat it? Actually, I think that's a poor argument because as any grocery store from Jewel to Whole Food can show you, people want to have asparagus no matter when or how you define its season. Still, the argument would go, that people expect it now, and more importantly, they don't want anything else now. In other words, I'll dangle heirloom tomatoes at you in August to make you forget you still want asparagus. Why cannot I live with that?
I could tell you that we have enough around now to make due. I have, and will continue to, document what I'm finding in April. I can also argue that if we believe in eating local, we should always believe in eating local, not in eating local with a special Spring dispensation. I do understand, however, that no one needs to give themselves over to absolute locavorism. I understand we always want and need things from elsewhere. It's Spring time that gets me mad, and I'll tell you why.
When chefs punt come April it drags the eat local system. In the Reader piece, Chef Sherman talked about convincing farmers too grow green garlic (farmers always had green garlic, he means harvest garlic when it's green). Well, how can we convince them to work their hoop-houses for more frost-kissed spinach? Over-winter their parsnips so they are sweeter than in the Autumn. We cannot if the chefs are looking elsewhere in the Spring. That's not even my biggest rub. I want to seasonally detox with nettles. I want to see the ramp fad extend. I don't necessarily want to pay the price for morels but I want someone else to. As I mentioned the other day, we are very limited in a certain type of Spring crop because of the way our markets are organized, and because there are so few Spring markets. I want to break the system of false seasonality and fill it with foragers and robust Spring markets. My friends over at the Band of Farmers talk about greater penetration CSAs have in Madison compared to the Chicago area. What about the greater presence that market has in April compared to anything we have in the Chicago area. There's so much to mimic from up there, including how they allow foragers and farmers to only show up to a few sessions. Can we try?
Let's try to live within what is in season when it is in season. I would argue that are more fully rewarded. We wait in anticipation for our birthday and celebrate then. Would it feel as good if we jumped the gun a few weeks because we were tired of watching others have their birthdays? Let things have their time. And I, for one at least, believe that things like asparagus only reveal themselves when they are local. In a recent article, a California asparagus farmer talked about all the things he needed to do because, "freshness is paramount when it comes to asparagus quality," and he implied that others did not do it that way.  So, why not just get the local?  Harold McGee has been oft quoted about preferring frozen peas over "unpredictable fresh peas," as peas are another crop that does not last well after picking. If things really go my way, we would also be rewarded with things we hardly know now. What will be the new ramp?
Leave a Comment
---
It's Sorrel Season
You may hear that locally, all there is is baby greens from some greenhouses. We know there is much more to the bounty of April. First of all, we've already had reports of local ramps. Second, we know beyond the ramps this is the season for some other interesting items. Have you tried sorrel?
Sorrel may be the most sour thing that grows locally. Biting into a sorrel leaf is not too dissimilar that biting into a lemon, except for the weird thing of not biting into a lemon and biting into a leaf not a citrus fruit. Our market scouts tell us that there is both full grown and micro-sorrel in the markets. Sorrel is often used for sauces and soups as it near disintegrates about a minute after you put it in a pan, actually more like turns into a gray blob. So often cooks want its essence more than anything. Like I say it's the epitome of Spring, bright and sharp and sassy. Don't miss this in-season delicacy for the asparagus not local.
There's still plenty of old to pick through at markets too, and we never get bored. Last week, we bought red potatoes, as in red on the inside, for the first time this potato season.
Visit any of these stores that focus on local food, you should find something, maybe some spinach or other green.  See below for what's in season and where to find it.  Choose to eat local.
What's In Season Now
From the Ground
Green garlic
Watercress
Parsnips (over wintered)
Carrots (over wintered)
Various greens (over wintered)
Ramps
Indoor Crops
Spinach
Lettuce
Arugula
Sprouts
Sorrel
Mustard greens
Kale
Herb
Storage Crops
Potatoes
Sweet potatoes
Apples
Squash
Cabbage
Carrots
Beets
Celery root
Turnips
Radishes
Burdock root
Onions
Year round
Meats, poultry, lake fish
Eggs
Milk, cheese and other dairy
Mushrooms
Grains and breads
Preserved and jarred products
Where to Find Local Food
In addition to the following markets, there are several stores in the Chicago area that focus on selling local foods.
Chicago
Do you know that Green City Market matches LINK card purchases up to $15?  Just another reason we love this market, for the last time (for a while) indoors at the Peggy Notebaert Nature Center Saturday April 18 from 7 AM to 1 PM – 2430 N. Cannon
The Pilsen Community Market is also having their last indoor market this season on Sunday April 19 from 11 AM to 330 PM – 1213 W. 18th
The last Portage Park Indoor Farmer's Market of the season on Sunday April 19 from 10 AM to 2 PM - 4050 N. Milwaukee Ave
Don't let the arts and crafts fool you, the Hyde Park Artisan Bazaar and Farmer's Market is plenty farmer's market.  Expect some good Spring haul from Growing Power this Sunday April 19 from 10 AM to 3 PM – 5311 S. Lake Park
Evanston
Weekly winter market at the Evanston Ecology Center still a-goin' on Saturday, April 18 from 9 AM to 1 PM, with a chance to catch the Condiment Queen selling - 2024 N McCormick Blvd
Geneva
Community Winter Market on  Saturday, April 18 from 9 AM to 1 PM - 327 Hamilton
Grayslake
About the earliest market to go outdoor each year in the Chicago area, the Grayslake Farmer's Market is Saturday April 18 from 10 AM to 2 PM – Downtown Grayslake on Center Street
 Not satisfied with what's around here.  The Madison Farmer's Market goes outdoors on April 18, and that mass of people will really put to rest any idea that there's nothing in season now.  We follow the Decatur Farmer's Market on twitter and have always wanted to go.  Seems like a good one to visit.
  If you know of any other farmer's markets in the Chicago area, please let us know
.
What's In Season and Where to Find It – Sponsored by Vera 1023 W. Lake, Chicago
Leave a Comment
---
We Are Honored
I can still remember the moment. It was over ten years ago, at the first of what's become an annual affair, Joan's Sandwich Party. There, around her dining room table, I was introducing some of the attendees to this idea fermenting in my head, "eat local", although I don't think I called it that. It was more about going back in time, eating as if grapes were not flown in from Chile and no one ate asparagus until we should. One of the guys there told me about a restaurant he knew in the suburbs where the chef was doing what I was talking about. This guy, Paul Virant, had a closet full of fruits and vegetables he had put up. He too believed in the long game. Not too much after that party, I managed to tag along with a writer for a small piece he was doing on suburban restaurants. After the dinner, I managed to coral Chef Virant and ask about the mystery room. He gladly showed us his pickles, agro-deaux's, and the rest of his nascent Preservation Kitchen. Since that initial visit, I've been to Vie many times. When my daughter got the news she no longer had to wear her back brace, we celebrated at Vie. In turn, we were delighted to celebrate with them, their 10th anniversary. I've been lucky enough to have a few peeks behind the scenes there, including watching Paul and one of his staff butcher a cow. He's been a huge fan of the Local Beet since its inception. When we started taking sponsors a while back, he stepped up and hosted the Local Calendar for a bit. He and Vie are back as sponsors, and we could not be more honored.
We could tell you to go to Vie to see what they are doing with the seasonal bounty, to see how they can expand our perceptions–Indiana shrimp anyone, see how they work the various preserved elements into their dishes; hell, we can even tell you if you've never had the gooey butter cake, in memory of Chef Virant's hometown of St. Louis, go to Vie just for that. But we won't do any of those things. Rather, we have a really good reason to get there. It's off the train tracks. OK, besides those dishes, the house-made charcuterie, the crispy fermented brussels sprouts, yes, fried giardinara; Vie pours outstanding cocktails. The Condiment Queen always gets one, and I always want like four. Except I have to drive home (see she likes the wine pairings too). Why not take the train. Vie is only a few blocks from the Western Springs Metra station. Go for it.
Stumbling into a train car might be a great way to deal with some of Vie's special events. I remember a few years back, they had a dinner with North Shore Distillery. After looking (with envy) at the program, I wondered how my constitution could ever handle such things. If you want too try, there is a wine dinner coming up there in a few days, "tour de france" wine dinner with michael corso selections" is on April 16. It's a fun menu with the kind of stuff Virant pulls out like pheasant and rabbit terrine. He's finishing with one of my favorite local cheeses, Dunbarton blue by Roelli.
Train, plane, car, heels, we advise seeing what they are doing at Vie now. What they will be doing soon will be entirely different. That's they way they do it. Seeing what's in the Midwestern bounty, putting some away for later, figuring out what to do with the rest now. Before ever going there, meeting Paul, we liked their approach. We're glad to still have them around, and especially glad to have them as one of our sponsors.
Leave a Comment
---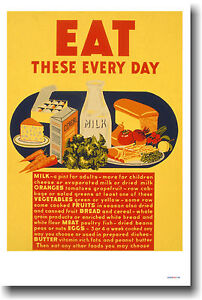 How does he appeal to you?
What Bittman reads.
When CNBC gets behind local food, you know it's moving.
Meet the Good Food Accelerators.
Freshness is paramount when it comes to asparagus quality.  Very good article on asparagus farming.  Makes you wonder why some choose to avoid local in the name of seasonal, huh?
How many types of apples do you eat each season?
Wisconsin cheese must be highly pleasing?  How well do you know the laws that control your local cheese?
What passes for midwestern food in the Big Apple.
Leave a Comment
---
They're coming, maybe not this weekend but soon, ramps, rhubarb, spring onions and more at the farmers markets. Opening day for the Green City Market is less than a month away, Saturday May 2, Daley Plaza Market opens Thursday May 14, 61st Farmers Market May 16, Logan Square May 17, Federal Plaza Tuesday May 19. At opening day at Daley Plaza, Country Financial will announce the winner of their market bag contest. Country Financial's market bag is not only my favorite bag to shop with but a collector's item. Ramps are already showing up on some of the menus around town, like Balena, Girl and the Goat and Honey Butter Fried Chicken. Plenty Good Grocery in Ukranian Village have ramps and morels, as well as our friends at the Green Grocer.
Chicagogourmet pre-sale tickets are available now!
Cochon 555 is back and it's Sunday, April 26. They have a pretty awesome contest to win a dream kitchen here. This year's competing chefs include Nathan Sears of The Radler, Nicole Pederson of Found Kitchen, John Manion of La Sirena Clandestina, Chris Marchino of Spiaggia Restaurant & Lounge and Thomas Rice and Kurt Guzowski of TÊTE Charcuterie. The chefs, champions of whole hog utilization, will prepare a maximum of six dishes with hopes to win votes from a crowd of hungry gourmands and celebrated judges.The event celebrates and promotes sustainable farming of heritage breed pigs.
It's that time of year where the farmers start finalizing their farm dinner schedule, a few stalwarts to check out, Heritage Prairie in Brundige, Mint Creek Farm in Stelle, Outstanding In The Field (nationwide farm tour that has stops in the Chicagoland area), Prairie Fruit Farm in Champaign and Slagel Family Farms in Fairbury.
The Peterson Garden Project is thriving. Go to their website to find out about all their classes to grow and then cook your own food! Need help with bees? Interested in local chickens?  Garfield Park Conservatory has a class for you.
It's that time to schedule your favorite summer farm dinner, carve out time to volunteer at one of the many urban farms in Chicagoland and get ready for opening day of the outdoor markets. Mark your calendars for AUA's Spring Gathering, Pastoral's Artisan Producer Festival, Baconfest, 100Watts!(Help start a new radio station), Morelfest, Cochon 555 (Click here to enter a pretty darn awesome giveaway that Cochon 555 is sponsoring including a trip to Mexico)   and more!!
April 10
Chicago – 16th Annual Whisky Fest Chicago – 6:30pm Hyatt Regency
Evanston – NU Food Talks Your Plate Your Planet 9:30am The Great Room 620 Haven St
April 11
FM - Chicago (Hyde Park/Woodlawn) - 61st Farmers Market at Experimental Station - 9am – 2pm 6100 S. Blackstone Straddling the Hyde Park and Woodlawn neighborhoods, offering the freshest produce, meat, eggs, cheeses and prepared foods from local and regional farms.
FM – Evanston - Evanston Indoor Market at the Ecology Center 2024 McCormick Blvd. 9am – 1pm (Every Saturday through April)
Oak Park – Wettstein Organic Farm Meat Sales at The Buzz Cafe – 12:oo – 2:30pm
April 12
FM - Chicago (Roger's Park) - Glenwood Sunday Market (5/3) at The Glenwood Bar 6962 N. Glenwood Ave. 9am – 2pm
Milwaukee - CheeseTopia Noon -4pm The First Annual CheeseTopia, a new one-day cheese festival debuts at the Pritzlaff Building, while Year two will be in Chicago, and Year 3 in Minneapolis.
April 14
Chicago (Lincoln Park) - A Taste of the Great Lakes Dinner to Benefit Common Threads - Dirks Fish Call (773) 404-3475 for details. Asian Carp will be included along with white fish and other fishies.
April 15
Crystal Lake – Scorched Earth Local Beer Dinner at Duke's Alehouse 
April 16
Chicago (UIC) - Int'l Peasants Day Forum on Food Sovereignty with Family Farmed Defenders – Jane Addams Hull House 3-8:30pm
April 17-18
Chicago (UIC)  – BACONFEST UIC forum Extra crispy, in a beignet, bacon in bloodies and more! Friday dinner 7-10pm, Saturday midday 12-3pm and evening 7-10pm.
Chicago (Loop) - LakeFX Summit Culinary - CULINARY highlights include a panel on farmers markets featuring Jim Slama from FamilyFarmed, Marcel Van Ooyen from Grow NYC, Trudy Tolliver from Portland Farmers Market and Corey Chatman from Chicago's Experimental Station, and a discussion on the evolution of Chicago's restaurant scene moderated by David Manilow, creator and executive producer of "Check, Please!," with panelists Michael Kornick of DMK Restaurants, Rick Bayless of Frontera Restaurants, Alpana Singh, owner of The Boarding House and Seven Lions, and Brendan Sodikoff of Hogsalt Hospitality. Events take place at Macy's on State St over the next 2 days.
April 18
Chicago (Kilbourn Park) - AUA Spring Gathering Promoting Cross Cultural Polination – 12:30pm – 3:30pm Kilbourn Park Field House
FM - Chicago(Lincoln Park) - Green City Market (next market outdoors! 5/2) at the Peggy Notebaert Nature Museum 2430 N. Cannon Drivc 8am – 1pm
April 19
FM – Chicago (Hyde Park) – Hyde Park Handmade at The Promontory 10am – 3pm
FM – Chicago (Pilsen) – Pilsen Community Market 11-3:30pm Hony Tonk BBQ
FM - Chicago (Portage Park) - Portage Park Farmers Market 10am – 2pm Portage Park Theater
April 20
Chicago(Lakeview) – Botanical Beer Dinner at Belly Shack with Forbidden Root Brewery
Chicago(West Loop) - Choucroute VIII Guest Chef Greg Biggers  Cafe Des Architectes – Tete Charcuterie Benefits Lurie Childrens Hospital
April 21
Chicago (UIC) - ReThinking Soup Jane Addams Hull House Food Sovereignty Indigenous Sovereignty  12-1pm
April 22
EARTH DAY!!!!!!
April 23
Chicago (Loop) – Good Greens Meeting (Open to all) – Contact Alan Shannon for details
Chicago (Bridgeport) - Version 15: 100 Watts Lumpen Radio Kick Off Party Public Media Institute  6:00 PM to 11:00 PM . During the festival they are turning the Co-Prosperity Sphere into a giant live recording studio and will unveil their beta test for WLPN by broadcasting on lumpenradio.com.  (launching soon!)
Chicago (Goldcoast) - A Girl and Her Greens All Star Chef Pop-Up at Nico Osteria – April Bloomfield, Stephanie Izard, Paul Kahan, Paul Virant, Lee Wolen, Erling Wu-Bower 5-10:30pm
April 24
Chicago (Goldcoast) - Cochon 555 kicks-off with a Chef's Course Dinner hosted at Nico Osteria paired with the amazing Washington State Wines. Chef Erling Wu-Bower welcomes guest chefs, Jason Hammel, Gene Kato, Abe Conlon, Matthias Merges and Amanda Rockman and COCHON 555 founder, Brady Lowe for a seated five-course dinner.
April 25
Chicago (West Loop) - Pastoral Artisan Producer Festival at the French Market – Meet regional cheese makers, charcuterie, beer and wine producers. A day to taste and sip just about everything you can buy at Pastoral and it is free.
Chicago (West Loop) - Cochon 555's "Large Format Feast," ($110 all-inclusive) a four-course meat feast hosted at TÊTE Charcuterie with Thomas Rice and Kurt Guzowski, featuring St. Francis Winery, Anchor Distilling and Prosciutto di Parma.  This epic "Big Beef vs. Heritage Pig" dinner series spotlights the growing popularity of heritage pork on steakhouse menus, ultimately setting course for a safer food system.
Chicago(Bridgeport)  – The Lager Beer Riot sponsored by Marz Brewing to benefit Benton House – 6-8pm To mark the 160th anniversary of the Lager Beer Riot, Chicago's first act of civil disturbance, and to celebrate the city's growing beer culture.
Chicago (Lincoln Park) - Lincoln Park Pizza Tour to Support Local First Chicago 2-5:30pm
April 26
Chicago – Cochon 555 - 4pm Morgan Manufacturing 401 North Morgan Promoting sustainable farming of heritage breed pigs. Five top chefs in a one-of-a-kind culinary competition featuring dishes prepared from locally-raised whole heritage breed pigs with endless wine, brews and spirits. This year's competing chefs include Nathan Sears of The Radler, Nicole Pederson of Found Kitchen, John Manion of La Sirena Clandestina, Chris Marchino of Spiaggia Restaurant & Lounge and Thomas Rice and Kurt Guzowski of TÊTE Charcuterie. 
April 27
Chicago (Lincoln Park) – Celebrating The Wines of Piedmont - Balena Chicago 1633 N. Halsted 7pm

*************************************************************************************************************************************************
Make a resolution for the start of May,  volunteer on an urban farm. Are you getting an itch to get your hands dirty and work with the soil? There are many alternatives in Chicagoland to volunteer on an urban farm, a few of the options:  Altgeld Sawyer Corner Farm (Logan Square), Chicago Lights Urban Farm, City Farm , Growing Home, Growing Power Chicago, Peterson Garden Project and the Talking Farm in Skokie. 


**************************************************************************************************************************************************
May 2-3
Ottawa - The Annual Midwest Morel Fest
May 2
Chicago – Rioja Wine and Tapas Festival – Union Station 1-5pm Celebrating Spain's most famous wine region and culinary culture, the inaugural Rioja Wine & Tapas Festival will feature over 40 top winemakers and 25 notable U.S. chefs.
FM - Chicago (Lincoln Park ) - OPENING DAY Green City Market
FM - Chicago (Roger's Park) - Glenwood Sunday Market (5/3) at The Glenwood Bar 6962 N. Glenwood Ave. 9am – 2pm
FM – Evanston - OPENING DAY Downtown Evanston's Farmers Market 
May 4
Chicago – JBFA Awards Lyric Opera
May 6
Chicago (Andersonville) Big Jones Book Release  Party Dinner, or Cake and Cocktails 6pm
May 7
Chicago – Sproutin About – Spring Fundraiser for the Plant Chicago - Chicago Party Animals 1133 West Fulton 6:30pm – 9:30pm 
May 9
FM Chicago (Lincoln Park) - Opening Day Division Street Market  (Through 10/31) 7am – 1pm
FM – Morton Grove – Morton Grove Spring Market – 8am – 1pm Harrer Park 6210 Dempster St Join in on their Mother's Day Spring Market and Park Pride Day activities with the Morton Grove Park District. Performances by the Morton Grove School District 70 – Park View School Band and Miss Jamie from the Farm.
May 10
FD Champaign – Mother's Day Brunch Prairie Fruit Farm

May 12
FD Chicago (Bridgeport) – Grub Dinner On the Farm: Let's Talk About Race & The Food System 6-8pm Growing Power Iron Street Farm 3333 S. Iron St. 
May 14 -24
Craft Beer Week in all its awesomeness There are so many events go to the link, follow @Chibeerweek on twitter
May 14
FM - Chicago (Loop) – Opening Day Daley Plaza Farmers Market  (Through 10/29) 7am – 3pm
May 15
May 15-16
Caledonia - 2015 Herb, Garden & Wellness  Fair - Wind Ridge Herb Farm 10 am – 4pm 466 Quail Trap Rd.
May 16
FM - Chicago (Hyde Park/Woodlawn) – Opening Day 61st Farmers Market Outdoor 
May 17
FM – Chicago (Logan Square) - Opening Day Logan Square Outside Market
May 18
Chicago (Andersonville) 3rd Annual Trash Fish Dinner at Big Jones  benefit for Chefs Collaborative and also a project to promote underutilized fish species and spare stressed populations of popular fish. So far Chef Paul is on, along with Stephen Stryjewski of Cochon and Peche in New Orleans, Nico Romo of Fish in Charleston, and Johnny Anderes of The Kitchen.
May 19
FM – Chicago (Loop) - Federal Plaza Market Opens  (Through 10/27) 7am – 3pm 
May 23
FD Fairbury – Slagel Family Farm Dinner with Nico Osteria & Boltwood Chef Erling Wu-Bower and Chef Brian Huston
May 28
Chicago (Roscoe Village) – LUSH Roscoe Village Wine Stroll
May 30
FD Champaign – Rites of Spring Farm Dinner Prairie Fruits Farm 
Summer events will be posted in May, if you would like anything to be included leave a message in the comments
Leave a Comment
---
Hi Local Beeters,
Hope all is well with my Chicago readers and that everyone is safe after yesterday's scary weather.
I have to tell you about a produce mystery.
On today's trip to my Mercado Central, I noticed a new fruit that I had never seen before at my regular vendor's stall. I asked him what it was, but all he could tell me was the Spanish name: níspola. He convinced me to buy a few, warned me that there were pits and to peel it and then sent me on my way. Very strange.
Upon arriving home, I washed a níspola, peeled away a small slice and took a careful bite. Result: a crazy explosion of flavor somewhere between an apricot on steroids and a lemon. The inside of the fruit was soft and delicate and the intense orange color of cooked butternut squash.
I knew I had to find out what this mystery fruit was. Several Google searches later, I arrived at the conclusion that the níspola is none other than the loquat, a fruit native to south-central China but now grown frequently in Spain.
The níspola, loquat or Japanese medlar fruit was imported to Spain from Asia in the 18th century. It grows best in full sun and is extremely tolerant to wind–an excellent combination for Almería, where we have plenty of both.
Different varieties of the loquat have been planted all over the world, from India to San Diego. According to my fruit and vegetable man, the season is just starting now and will be in full bloom by mid-May, ending before the true heat of the summer hits.
A majority of the níspola fruits grown here on the Costa Tropical (located in the province of Granada, just a few hours away from Almería) are exported to Europe. But luckily for me, I have three slightly bruised, incredibly fragrant loquats/Japanese medlar fruits/níspolas sitting in my fruit bowl, waiting to be devoured any number of ways.
Have you ever discovered a local fruit or vegetable that's new to you? Let me know in the comments!
Signing off from Spain,
Jessica
Leave a Comment
---
Two years ago this month I wrote my first blog post for The Local Beet. The story I wrote was about my move to Dahinda, Illinois from the Chicago Suburbs and some of the seeds that I had saved and took with me to the farm that I now call home. One of the seeds was one of the first vegetable seeds that I ever tried to save from year to year. This was the seed to something called an "Italian Cucumber" and I would like to expand on what I wrote back then about it.
This Italian cucumber was grown by the old school Italian gardeners in the town that I grew up in, Franklin Park (near O'Hare), as well as the surrounding suburbs with a sizable population of Italian descent like Melrose Park, Northlake, and Leyden Township. The Italian cucumber, as it was called, was an odd sort of cucumber with thin fuzzy skin and a mild and never bitter taste.
I saved the seeds of this variety because the old gardeners that I got my original seeds from saved them themselves, as they were not available commercially. They brought them over from Sicily or Puglia or one of many other regions of Italy whence they came. Many of these gardeners used old practices to improve soil, cultivate crops, and in pest management that today we call "sustainable." Some of them used old implements that looked as though they were created by a village blacksmith and were certainly not bought at the Franklin Park K Mart!
These gardeners valued the seeds that they had brought over and guarded them like they were trade secrets. Only after a lot of persistence and continuously asking a friend, whose dad was one of these gardeners, was I able to get any of these seeds and then I received only like three seeds! I started to save them because I liked this Italian cucumber and I didn't want to hit them up for seeds year after year. Also, I liked the fact that I was growing something unique that had history behind it and was not just the run of the mill crop that every gardener was growing and wanted to keep that connection.
I had saved the seeds for a few years and, as an 11 or 12 year old (as I was at the time) is not the most responsible person, I lost the seeds along the way. As time went on I did not really get the opportunity to get any replacements. Years later I thought about how good those Italian cucumbers were and now that the internet was around, surely I would be able to find somebody who had them. Who I found was Bill McKay, former owner of a company called Seeds from Italy. Bill had a similar problem once and he found a solution.
By luck, he happened upon Franchi Seeds, Italy's oldest family-owned seed company.  Franchi didn't have an agent in this country, so Bill became their agent and started Seeds from Italy. He began to import their seeds and repackage them for the American market. For a decade or so, Seeds from Italy grew rapidly under Bill's ownership.  I found Bill and emailed him. I explained the problem that I had and he emailed me back asking me to call him.
He asked me to describe these "Italian Cucumbers" as I called them. I did and he said that they were actually "cucumber/melons," which are a popular garden vegetable in Italy. Franchi Seeds had several varieties, long, round etc. The variety that I remember turned out to be Carosello Barese, which are light green, oval, mild tasting and grow on very productive plants.
Bill McKay later retired from running Seeds from Italy and sold the business in 2011 to Dan Nagengast, a long-time market gardener in Lawrence, Kansas. In addition to growing vegetables and flowers for local markets, Dan was director of the Kansas Rural Center, a nonprofit that advocates for sustainable agriculture and family farms. Dan's wife is Lynn Byczynski, the founder and publisher of Growing for Market, a national periodical for market farmers, as well as the author of several books. Seeds from Italy is still offering Franchi Seeds as well as several other imported Italian brands.
I contacted Dan and he said that the botanical name for the Carosellos is Cucumis Adzhur.  Dan said it "originated in Asia Minor, also cultivated in N. Africa (esp. Egypt, where prob. in cultivation as a vegetable since ancient times), Syria, Israel, and (as a last relic of former wider cultivation in Europe) in S. Italy.    The young, week-old fruits are used as cucumbers.  Between the two World Wars they were on sale, for example, in all the markets in Anatolia, but are now being rapidly displaced by Cucumis sativus cultivars, and the area of cultivation is fast decreasing."Another couple of varieties, the Tortarellos, "are Cucumis flexuosusis similar to an Armenian cucumber."
The cucumber/melon is really a type of melon but the fruit tastes like a cucumber and is used like a cucumber. The fruit has crispy white flesh and is easier to digest than true cucumbers. It is bitter free and harvested when they are about four inches long and still green. Some people are put off by the downy fuzz on the skin but that washes off quite easily. The skin itself is so thin as to be nonexistent and can be eaten with the rest of the fruit. In Italy it is served raw in salads that accompany pasta dishes.
Seeds for the Cucumber/Melon are available where ever there are old Southern Italian gardeners doing what they have been doing for centuries. Otherwise they are available from Seeds from Italy.
Leave a Comment
---
UPDATE! In our anxiousness to pine over the  local food store coming from Local Foods, we neglected to mention that Local Foods is more than a locavore grocery in the making.  For two years, they have been finding and gathering farm items to distribute to professional kitchens and also other retailers.   You can read about the launch and vision of the enterprise in this Chicago Reader piece.  I bring this up not (just) to show their bona fides.  Rather, to help make a point I've been making all week.  That Spring is what's in season now.  
The folks at Local Foods shared with me their current availability list.  What they are offering to chefs, institutions, etc. who wants to back up their "we support local farmers and artisans" with actual food from local farmers and artisans.  It's a very impressive list, showing how NOT hard it is to use local this time of year.  The list include a range of storage crops with two colors of beets, two colors of turnips and three colors of radishes.   There's burdock, and sunchokes, and celery roots to finally put on your menu.  If that seems old to you, there's all sorts of greens: kale in regular, baby and Tuscan; lettuce, spinach, and rocket (or as they call it, arugula).  That's not getting into all the sprouts, micro-greens, and pea-tendrils you to play with.  And there's already spring onions and five kinds of herbs to pick up your palate.  You cannot hold out with all of this?
Great Catch Phrase Taken
In yesterday's diatribe, I argued that one could no longer justify their need for non-local asparagus with the argument, there were no places in the Chicago area to find local food in the Spring. I listed some outlets and I made reference to this list of eat local resources. I did not mention Local Foods, forthcoming near Elston and North Avenu, because, well, they're forthcoming. When they do open, their mission is to serve only locally sourced meat, dairy, produce and dry goods.  They will be another Spring savior.  My friend and fellow chowhound MikeG got into the blooming Local Foods' space a few weeks before me. Hence, he beat me to the very apt description, "Eataly of Eating Local." Not only did we both pick up on the enormity of the place and the enormity of their ambitions. We both marveled at the refrigeration spaces.
When the Local Foods checks n' balances guy, Ryan Kimura, brought me into the cold store areas, he demurred, "not as big as …" naming a major produce wholesaler in the Chicago area. Ok, maybe not that big, but they were big. That's two coolers above. I tried, probably not very well, to show their capacity. Gebert quoted Chef Jared van Camp, on making use of the freezers to produce products year-round. That produce could be frozen at peak season and be used as needed in the months to follow. Mike did not mention where I would go, and as Ryan confirmed, it would be part of their arsenal for serving the needs of year-round local eating. There was a hope that they could build up supplies of roots, potatoes, and other storage crops and release them as needed. It would be just the outlet needed.  Having plenty of local stuff to sell in the Spring.
Having tons of capacity to store food was just one way Local Foods planned on meeting the need for local food this time next year. Ryan mentioned that they were developing a relationship with an area company called MightyVine, who would supply high quality indoor grown tomatoes in the lean months. The Local Foods web site highlights another vendor, Greens & Gills, who will be growing micro-greens and related products inside, in Chicago, adding to the year-round inventory.   Ryan also noted there would be good supplies of meat and eggs, saying how it was all about managing our expectations over what we could have this time of year.  Of course, he also whipped mine up.
See, Local Foods has brought in Abra Berens to run their kitchen.  Ms. Berens has one of those most interesting eat local biographies possible, ranging from Ballymaloe Cookery School, in Ireland, to Beet sponsor Vie, to her own farm in Northern Michigan.  Yes, she knows what's in season when.  That's not what has me most stoked.  Ryan talked up Abra's foraging skills and ability to work with all the land has to offer.  It was hoped that some of those attributes would lend themselves to the Spring time crops, the nettles and shoots (I at least) long for on area menus.
With the Eataly of local eating coming soon, we might not be having these little piss-offs next Spring.  The resources and pizzaz that Ryan and his partners, David Rand and Andrew Lutsey, are putting into this venture might be just the thing to shut me up.  I mean, go get your out of place asparagus and artichokes, I'm getting another place to meet my seasonal needs.
Leave a Comment
---
Eat Local Spring
Have you noticed I've been a bit testy this week. See, nothing gets my ire more than seeing "seasonal menus" around town this time of year with asparagus, peas, and the like for dinner. It's done because chefs are "bored with root vegetables" or because "it's the time of year." No it's not. Asparagus and peas are in season when they are in season, as in when they pop up out of the ground for asparagus or ripen on the vine for peas.  Worse, are you seeing fava beans and artichokes in your Instagram feed?  Even less in season, if ever in season around here.  This flash-forward irks me for several reasons, especially because it hides what is in season now.
Is anything in season now? How far removed are we from snow? Three nights ago, I put the comforter away to the attic. Two nights ago, the Condiment Queen dragged it back. Does it feel like Spring? I will say this. First, do not judge your Spring harvest by the nip in the air. Second, the contents of Spring are not all climate bound. Third, there's always thoughtful farmers that "overwintered" crops like parsnips for this time of year. Nature sends her plants forward with little regard to wind chill. Don't believe me. Look outside. My block already contains blooming daffodils. And in the comfort of hoop-houses, snug in their polyvinyl covers, greens, roots, and other things prosper. Those parsnips left in the ground during the cold, are bigger and sweeter than ever. Yes, no one is making dinner out of daffodils (don't!). We believe there is more than enough to meet your menu needs. The biggest problem has not been Spring foods, but getting to Spring foods.
The lack of markets in Spring has been a big source of ire for this Local Family in years past. In some years, we've gone north to Wisconsin to get local food in April. We can stick closer to home now. For instance, Green City Market will meet on April 18 at the Peggy Notebaert Nature Center. The Evanston Winter Farmer's Market runs weekly until April 25. The Hyde Park Artisan Bazaar and Farmer's Market on April 19, will have plenty from Growing Power. Of course as we mentioned the other day, you can always go to Irv and Shelly's Fresh Picks for local produce, this time of year or any time of year. There will be local food at these stores. There are CSAs, like Local Beet sponsor Tomato Mountain, with boxes in the Spring.
We have outlets. Do we have all we can outlet? We admit what we can get in Spring and what we want to get in Spring are not the same. So much of the fun stuff to eat now is not easily obtainable for consumers. We have limited access to wild crops. Not the least, our farmer's markets make it hard for foragers to appear. You cannot sign up to do ONE Green City Market. We are reliant on what area farmers can find, i.e., the level of their foraging skills, and what there is to find, i.e., not every farm has fields of ramps for the picking. It does not mean with a little luck, a little being in the right place at the right time, you can find nettles, edible ferns, watercress and such to give you that secret Spring flavor. There's always Madison, where the outdoor market in April will get you morels and more.
You may be tired of roots and wanting asparagus, fine. You cannot, however, justify your pangs with the excuse that there's no way of finding Spring produce. We have markets, CSA's, delivery services and road trips to meet your seasonal needs.
What's in Season Now brought to you by our friends at Vera Chicago.
Leave a Comment
---
Following in his father's footsteps in the meat processing business, Scott Bittner owned and operated the Eureka Locker in downstate Eureka, Illinois. Scott, who found success by converting the meat processing and retail shop into Illinois' only organic red meat processing facility, died Monday night with six others in a plane crash outside of Bloomington, Illinois.
Bittner's Eureka Locker originally opened in 1942 and Scott bought into the business in 1994. In 2004, Land Connection founder Terra Brockman and Central Illinois Farmer Marilyn Wettstein worked with Scott, and Bittner's became the first (and still only) certified organic meat processor in Illinois. Scott worked with local Central Illinois farmers to process and provide organic meat to a growing market for this product.The work that he did was much appreciated by the local farming community who provide their customers with organic meat products through CSAs and other outlets. According to Brockman "Eureka Locker was a crucial piece of our local food infrastructure."
A Chicago Tribune article on the plane crash quoted Scott's employee, Terry Wertz: "He was a great guy, do anything for you." "Great to work for. He always told me, 'You don't work for me, you work with me.' He's always been good to me, a heart of gold. All he's done for me." Terra Brockman added "His death is a terrible tragedy — for his family most of all — but also for the whole community."
Scott was a resident of Towanda, Illinois. He was 42 years old and left a wife, Carrie, and two children.
A 2012 Local Beet article about Scott can be found here
Chicago Tribune article about the crash
One Comment
---
We are the Eat Local Generation
Raise your hands if you mom served ramps growing up? I suppose there's a Local Beet reader or two who grew up in Appalachia, with memories of poke salad lunch and ramp-y dinners. For all that clamor about rampant ramps being the stinky onion of our city's name, do we have any history of this item. We proclaim their harbinger-ness now and rush out looking for people who have been out looking for them. Now. Ramp-mania is a very recent phenomenon. I still look back at this epic MikeG review of Trio for his marveling at being served ramps ("yup, it's hillbilly food at $20/plate"). Who knew from ramps. Spring time was of asparagus, peas and jars of mint jelly.
We grew up when we needed to eat what could be supplied at the local grocery. Ample crops of asparagus came rolling in from points south this time of year to meet our seasonal needs. Demand for asparagus, artichokes, even something as exotic and known around here as historically as ramps, fava beans, festered from the dominant role Italian or "Mediterranean" food played in modern culinaria. This genre dominants cookbook shelves in bookstores, and never abates as fodder for new restaurants. If that was not enough, this form of eating was also fully endorsed by the American Medical Association. This supremacy created the impression we should eat this way. Loading up your grocery cart with asparagus, artichokes and the like is how we are supposed to eat Spring time.
Except it is not. At the Evanston Farmer's Market the other day, there was plenty of produce, but there was nary an asparagus spear, a pea pod, or God help us, an artichoke. Around here, asparagus will come into season in the next month or so; peas a few weeks after that, and you know what, try a little bit of patience, maybe you will find local artichokes. We have a new Spring. It's not the Spring you knew. It's not the Spring you've read about, and especially, it's not the Spring you see too often on area "seasonal" menus. We are in the age of the eat local Spring.
Here's the thing, in recent years, locavores suffered in both directions. Asparagus and pea sprinkled menus taunted us one way, and then on the other, the real spring, the ramps and morels passed us right by. Just a few years ago, I was griping about the inability to eat Spring foods. I may be optimistic here, but I believe that's changed. We can have our Spring and eat it too.
Next: Finding Spring for you plate.
Leave a Comment
---
Hint: Not Asparagus
This is what Irv and Shelly's weekly box looked like not that long ago. It should look about the same this week. It is what's in season now, a mix of storage crops, indoor crops and preserved crops (with brand new green garlic thrown in for good measure!) For about eight years, Local Beet Sponsors Irv and Shelly, and their company, Fresh Picks, have been delivering weekly packages of groceries to Chicago area homes. Irv and Shelly do not exclusively stock local food. Their inventory includes bananas and avocados. When a local product goes out of season, or stocks of storage crops dry-up, they turn to other suppliers. So, the apples and carrots very recently, locally sourced, now come form other parts of the nation. Still, you can always find local food on their site. Examples this week include burdock root, beets, potatoes and parsnips. Or look at the box above.
Listen, before I rant here, and before I spend the rest of the week ranting about what appears on Spring menus around here, I want to fully fess that I bout a whole bunch of fennel last week (on sale). Now, is it fair for me to rail against those putting asparagus on the Seder tables and peas on their Easter plates when I bought all this non-local fennel. Well, of course it is. Why have a blog. If you want, I can explain to you my logic why my fennel makes more sense than your asparagus, but I'm going to avoid that for now. I will admit to some hypocrisy, OK. Rather, I shall say, as I have always said, that I accept, nay practice, a philosophy that does not hold to total locavorism. That does not excuse your jumping the gun.
Two standard excuses for the anytime but early part of Spring school of eat local are "I'm tired of root vegetables" and "it's tradition." I am wholly sympathetic to both arguments. Yes, if you have been relying solely on root vegetables for the last several months, it makes utter sense to change. And Passover and Easter of celebrations of liberation, re-birth, renewal. Green things emerging from the ground epitomize this, not stuff stuck around since last harvest. Making things worse, most, if not all, the chefs and eaters making these arguments are great advocates for the movement the rest of the year. A little slack given? No. I would hope they would be the holding-est out of the hold outs. Refusing to budge from their eat local/eat seasonal mantras.
Believe me, I'm not done with this topic, but for now let's just take on the third common argument: there's nothing around local in early Spring. Have not I already shown that through links to my good friends and sponsors, Irv and Shelly? You may not have the resources or abilities to find what's out there this time of year. They do. All these years of delivering local food, they've found the farms and suppliers for any point in the year. They rely on Igl Farm and Driftless Breeze farms in Wisconsin for radishes and potatoes. They get lettuces and other greens from Illinois's Living Water Farms. You will not starve this time of year if you want to eat local.
Seasonal ennui. It's all been the same. Like I say, I'm sympathetic to this. Accepting? Here's the thing. If you follow along, think things through, play the long game, you don't have to have root cellar fatigue about now. For instance, did you heed my advice not to dive into the squash crop as soon as it arrived in market? Did you eat tomatoes until you had to surgically excise the bad spots? Did you have a winter CSA that delivered frost-kissed spinach. Did you stand up to the tyranny of the fresh? Could not certain canned, frozen, fermented and dried produce stood in for your roots some days? Is it fatigue? Have you tried celery root? Roasted radishes? Splurged on the expensive heirloom potatoes you passed up earlier? You can build plenty of variety in your diet.
If you cheat. Jump the gun, the arrival of actual seasonal delights will lose their luster. It's like cutting blocks to finish the marathon. You've tried so hard. Just last a bit longer. What will you eat in May if you are eating asparagus now? Will you want peaches? Will you go ahead and buy tomatoes in early June? Next thing you know, your grapes will be from Chile. Hopefully, I have you pausing a bit on those "seasonal buys." I have plenty of bandwidth to work on you the rest of the week.
2 Comments
---
Farmer of the Year, Fool of the Year and More Linky Pleasures
Not so much local food, but a local food tradition now for several years.
Eat local goat cheese made in Illinois.
Eat local Dutch cheese made in Wisconsin.
"The median farm income of CSA farms interviewed was $1,280 above nationwide average reported by the USDA—but this still didn't represent a living wage."  Interesting insights from a study done of Massachusetts CSA farmers.
Eat local from Forest Park.
Leave a Comment
---
Eat Local Finds
Since we became a Local Family, we've traveled a lot to Wisconsin. Rather, I should say, we have traveled a lot to Wisconsin to be a Local Family.  Was this in my head.  I asked the Local Kid if Wisconsin had the local food bona fides I imagined it did.  Yes, she said.  OK, explain, I went on.  She gave a great answer, and one that caused me to rip up the first draft I had of this post.  It was all about the cheese.  She pointed out the dominant role that cheese and dairy played in Wisconsin's state agriculture and the subsequent pride Sconnie's took in the resulting product.  This created local pride and that local pride then extended to other area foods, the summer sausages, bratwurst, and cherry pies also associated with the state.  It made even more sense when I contrasted it to Illinois.   Why do we have less of a sense of local food here.  Why do I feel the need all the time to travel north for my fix?  Our state's crops are corn-soy, and corn-soy especially grown for industrial use not food.  Mmmm, pride in a steaming bowl of enthanol for breakfast?
Pride in their eat local culture means there's plenty of ways to pad our our locavore lifestyle with Wisconsin products.  More importantly, pride in their food means we have plenty of ways to access foods to live our locavore lives.  There have been times were trips to Wisconsin were all that stood between us and nadir of Peruvian asparagus (or something like that).  Long before Green City Market met sporadically year-round, the Dane County Farmer's Market in Madison stuck to a full season schedule.  In fact, with a rare Saturday off forthcoming for the Condiment Queen, we're planning a Madison market visit.  We know there is no better way to fill the local coffers in April than a visit to this market.  Still, this was March and a Sunday.  How else could we take advantage of that state's bounty?  How about stop at Woodman's.
Woodman's is a grocery store chain based in Janesville, Wisconsin, with outlets around the state (with a few encroachments into Illinois actually).  If you have never shopped there, it is a cross between Aldi and Costco, except without the samples.  Or the airy warehouse feel, instead this huge store can feel very much the rat maze; you must change orientations at least four times to walk this store.  It can wear you out before you even get to your New Glarus beer, which must be purchased in a separated walled off area.  You cannot pay with credit card.  The shopping carts are vintage 1978.  It takes work but the endless aisles you will find all sorts of deals.  For instance, we found Yogi herbal teas for only $2.99 a box.  We are not, however, going to Woodman's for the tea.  We are going there because it is in Wisconsin.  Woodman's is not locally focused the way, say most of these places are.  It does not hit you over the head with Bucky Badger horseradish.  Like everything else at Woodman's, it's takes work.
Of course, our shopping for Wisconsin foods must include things cherry. The pop selection is one of the better areas of Woodman's. The delicious Blummer's sodas made in Monroe, Wisconsin are just some of the "craft" soft drinks. Believe me, the black cherry stuff is very good. Other things we look for at Woodman's are mustards, smoked fish, and jams. Given the intro to this post, what you will not find at Woodman's are excellent examples of Wisconsin cheese. At best, there's decent versions of commercial cheddar, like Hennings. In the past, we've found locally made Sugar River yogurt that we like, but we did not find that this time, so we really came home with no dairy. On the other hand, not all our eat local finds came from Wisconsin.
What a treat to find these packets of indoor grown, Michigan herbs. We have Passover a-comin', and a dish I love to have at the Sedar table is salsa verde or herb sauce. Nothing goes better with the hard boiled eggs we have to eat, and it goes very well, too, with the chopped liver no one's making us eat. I'm really glad to be able to make this year's batch from local herbs. The Cookbook Addict has way more patience for all the nooks and crannies of Woodman's. It was her diligence that found us these herbs. I finally corraled her to end our visit with one six pack of Spotted Cow, one of Cabin Fever Honey Bock (yes!), and a tankful 50 cents a gallon cheaper than in Oak Park. It's good to shop Wisconsin.
One Comment
---
The Return of the Local Kid, Now With Newsletter
Thursday, April 2nd, 2015
This is NOT Your Momma's Bread of Affliction
Thursday, April 2nd, 2015
Hooked on Fish – A CSF in Chicago
Tuesday, March 31st, 2015
Mind Your Own Beeswax Or Maybe Not, Beeswax Alchemy by Petra Ahnert
Monday, March 30th, 2015
Gone Sauer on the Good Food Expo
Sunday, March 29th, 2015
Weekly Harvest of Eat Local Links
Friday, March 27th, 2015
The Bock Beer Article for Rob
Friday, March 27th, 2015
What's in Season Now (Salad) and Where to Find It – Sponsored by Vera Chicago Restaurant
Wednesday, March 25th, 2015
How to Brag About (Green) Salad
Wednesday, March 25th, 2015
Farmers market and local food grant-writing workshops planned
Tuesday, March 24th, 2015
Welcome to the Local Beet
Tuesday, March 24th, 2015
Best of Good Food Festival 2015
Monday, March 23rd, 2015
Why Eat Local – RECYCLED
Thursday, March 19th, 2015
Living the Local Life – An 18 Point Guide (2015 Version)
Thursday, March 19th, 2015
Way to Go Local Cheese and Other Eat Local Links – The Weekly Harvest
Thursday, March 19th, 2015
The Local Calendar 3/18/15 Good Food Festival, Spring Thaw, Local Food Lobby Day
Wednesday, March 18th, 2015
When Will it Ever Get Warm, Thank God It's Warm, Oh My God, It's Warm
Tuesday, March 17th, 2015
They Wanted Beer – Jim Slama Talks to Us About an 11th Good Food Festival
Tuesday, March 17th, 2015
Long day or short day onions?
Monday, March 16th, 2015
Vera Says Choose to Eat Local – What's In Season and Where to Find It
Wednesday, March 11th, 2015
Where Was My Weekly Harvest of Eat Local Links
Monday, March 9th, 2015
Our Beet Reporter in Spain
Friday, March 6th, 2015
Vera Wants You to Know What's in Season and Where to Find It
Wednesday, March 4th, 2015
When You Have a CSA It Can Come About Now
Wednesday, March 4th, 2015
Beet Classics – Talking 'bout CSAs
Tuesday, March 3rd, 2015
We're Getting the Band Back Together – Band of Farmers That Is
Monday, March 2nd, 2015
Today is National CSA Sign-up Day!
Saturday, February 28th, 2015
There Was Still Time to Harvest the Eat Local Links
Friday, February 27th, 2015
The 2015 Local Beet List of Community Supported Agriculture Farms ("CSAs")
Thursday, February 26th, 2015
Hear Local Music at City Winery Sunday, March 8 Carrie Newcomer: Forager, Farmer, Hunger Activist, Musician
Wednesday, February 25th, 2015
Never Stop Eating Local – What's in Season and Where to Find It Sponsored by Vera Chicago
Wednesday, February 25th, 2015
The Taste of Chicago Should Be Serbian
Tuesday, February 24th, 2015
The Local Calendar 2/20/15 Charc Week, 6th Annual PGP Seed Swap 3/1, 28 Days to GFF, Green City Market This Weekend
Friday, February 20th, 2015
Us and Green Grocer Go Way Back….RECYCLED – Eating Green by Cassie Green
Thursday, February 19th, 2015
An Effective Locavore Takes Short Cuts
Thursday, February 19th, 2015
Congratulations to the Sugar Beet and Other Eat Local Links
Wednesday, February 18th, 2015
Eat Local Later Now Because My CSA Did All the Work
Tuesday, February 17th, 2015
My Winter Tomato Mountain CSA Gets Me Ready for Summer
Monday, February 16th, 2015
What's In Season and Where to Find It – Sponsored by Vera Chicago
Wednesday, February 11th, 2015
The Next Weekly Harvest of Eat Local Links
Wednesday, February 11th, 2015
Eat Local Smoked Fish
Monday, February 9th, 2015
Recycled – Resist the Tyranny of the Fresh
Friday, February 6th, 2015
Vera Wants You to Know What's in Season Now and Where to Get It
Thursday, February 5th, 2015
This Week There Will Be a Harvest of Eat Local Links
Monday, February 2nd, 2015
The Local Calendar 1/30/15 Food Policy Summit, PGP Benefit, Cider Summit Returns Feb. 7th, Winter Markets
Friday, January 30th, 2015
This Is Not All That Came In My Tomato Mountain CSA Box This Week
Thursday, January 29th, 2015
Seeds 2 Sucess II – Greater Peoria Food Summit
Wednesday, January 28th, 2015
This Week Eat Local Without Venturing Outside – Irv and Shelly's Freshpicks
Monday, January 26th, 2015
Winterize your Chickens to Keep Them Healthy and Laying
Sunday, January 25th, 2015
Where To Source Local Foods Now – UPDATED for 2015!
Wednesday, January 21st, 2015
Weekly Harvest of Eat Local Links
Wednesday, January 21st, 2015
What's in Season Now – Winter Markets – Updated for Third Week in January
Wednesday, January 21st, 2015
Did You Get a CSA Box Last Week – A Tomato Mountain 12 Month-er Will Serve Your Locavore Needs
Tuesday, January 20th, 2015
Oh Precious Cabbage, What Do We Do With You
Thursday, January 15th, 2015
Weekly Harvest of Eat Local Links
Wednesday, January 14th, 2015
In 2015 There Will Be a 2015 Guide to Community Support Agriculture (CSA's) – Call for Help
Monday, January 12th, 2015
Weekly Harvest of Eat Local Links
Wednesday, January 7th, 2015
The Coldest Farmer's Market Ever
Tuesday, January 6th, 2015
The Local Calendar 12/19/14 Last Green City Market of the Year, Pilsen Community Market, All Chili Considered, KAM Isaah Food Justice in January
Friday, December 19th, 2014
11 shocking things you didn't know about beer! (It's a parody, folks.)
Sunday, December 14th, 2014
The Local Calendar 11/19/14 Indoor Markets Open This Weekend Then A Short Break, Food Film Fest, Holiday Rock N Roll, Pilot Light, Cider Summit 15
Wednesday, November 19th, 2014
Doctor, Your Tomato is Ready in Surgery
Thursday, November 13th, 2014
Let's Start with Some Links – Weekly Harvest
Monday, November 10th, 2014
The 2014-2015 Local Beet Guide to Chicagoland Winter Markets
Wednesday, November 5th, 2014
Make Your Own Root Cellar/Store Your Own Food
Tuesday, November 4th, 2014
The 3 Tastes of Winter
Monday, November 3rd, 2014
It Got Cold, Stock Up
Monday, November 3rd, 2014
Late Season Shopping List
Friday, October 31st, 2014
The 2014 Garden in Review
Thursday, October 30th, 2014
Cut Along Dotted Line
Thursday, October 30th, 2014
Last Minute Locavore Lessons
Tuesday, October 28th, 2014
2014 LOCAL AND REGIONAL FOOD SUMMIT
Sunday, October 26th, 2014
The Local Calendar 10/15/14 Huckleberry, Graze Golden Delicious, Food Swap, The Northman Pop-Up, Fund A Farmer, Green Pumpkins, A Mostly Veggie Affair
Wednesday, October 15th, 2014
Let's Get Back with This Week's Harvest of Eat Local Links
Monday, October 6th, 2014
The Local Calendar 9/17/14 Chicken Coop Tours, Talking Farm Hullabaloo,The Beaver Dam Pepper Celebration and Lots More!
Wednesday, September 17th, 2014
Happy Tamar-Day
Monday, September 15th, 2014
Save a Pepper, Eat a Pepper – 3rd Annual Beaver Dam Celebration September 20 at Green City Market
Saturday, September 13th, 2014
Easy Ways to Eat Local Later
Thursday, September 11th, 2014
Weekly Harvest of Eat Local Links
Wednesday, September 10th, 2014
Eat Local Eggplant
Monday, September 8th, 2014
Making the Most of the Seasonal Bounty
Friday, September 5th, 2014
Weekly Harvest Has a Some Maps and Other Eat Local Links
Thursday, September 4th, 2014
Eat Local Fry-Up
Tuesday, September 2nd, 2014
Chicago Market – A Community Co-op
Thursday, August 28th, 2014
Weekly Harvest of Places Where they Are Eating Local + Other Links
Thursday, August 28th, 2014