A CSF, Community Supported Fishery is an alternative business model for selling fresh, locally sourced seafood. In other words it is the CSA of the fish world. It is an idea that has been around for a while on the coasts and is a popular way to locally source seafood, but obviously in the Midwest, which does not have as large of a fishing industry as the areas bordering the oceans, an idea such as this seems to go against the grain of the "local" food movement. There is another side to local food though, and that is the "sustainable" part of it. As the bi-coastal CSFs have been champions of sustainability, and it is not possible to source 100% of all the food a Midwesterner consumes locally, some people have taken the sustainable part to heart and have started Midwestern CSFs.
CSFs have been popping up in the mid-section of the country as of late in various places, including one on Food and Wine's "Best Food Artisans" of 2014, Sitka Salmon Shares in Galesburg, Illinois. Another one right here in the Windy City that has been getting a lot of notice is Hooked on Fish. Hooked on Fish is a CSF that started up in the spirit of community-supported organizations and like a CSA, it is a membership based operation. Its members sign up in advance for 4, 8, or 12 weekly deliveries (as well as single deliveries for the uncommitted) of about 1 pound each. Each week they offer 3 types of fish that is sustainably caught or farmed. According to Karen Wollins of Hooked on Fish, they work with the Monterey Bay Aquarium Seafood Watch, an organization who raises public awareness about sustainable seafood issues through consumer guides, website, mobile apps and outreach efforts.
I asked Karen why fish and why the CSA model? She said:
"I love fish, and I also want to know where my fish came from, how it was caught, and that it is super fresh. Here in Chicago, there are only a few places dotted around the city that are reliable. I decided on the CSA model because of the convenience for those who sign up of having a pick-up point—they can pick it up on their way home from work. And we don't have a lot of waste because I provide only what our members need. We've supported CSA's for several years and love the community engendered by it. It has forced us to cook with new vegetables, such as tatsoi and rutabagas that we now love. In the same way, I hope that we can introduce people to other interesting fish that are just as good – or better – than the basic shrimp and salmon that most of us have been eating for a long time."
She went on to say that they "aim to provide ONLY fish that is sustainably caught. We do provide farmed fish, but only if it is farmed responsibly, following guidelines established by MB Seafood Watch, Marine Stewardship Council, NOAA, and other sources."
Hooked on Fish sources their product from a variety of sources each week trying to make one of that week's featured fish a local choice. Featuring fish that is lesser known, their products come from the US and Canada, but also from Europe, and to a lesser extent, Australia, New Zealand, and Asia. Some of the fish that they offer are chosen because they provide a good sustainability story. For example one week they offered Pacific rockfish, which was depleted, but has now made a comeback due to responsible fishing practices. According to Karen, one of Hooked on Fish's goals is to introduce people to new types of fish (such as the Pacific rockfish) or even popular seafood that is produced in different ways. They have had whole fish which were gutted and ready for cooking along with shrimp, mussels, clams, and oysters.
It hasn't all been easy to get sustainable fish to Chicago and offer it to the public. There have been a few issues with obtaining the licenses and permits needed to run a fish mongering CSF. Right now Hooked on Fish cannot sell at farmers' markets without getting another permit. According to their website and other sources, the public have been positive about the products that Hooked on Fish offers and the idea of a CSF. So maybe as this catches on it will be easier for to start businesses such as this.
Karen Wollins said that in her opinion "it is important to find a fishmonger that you can trust. If they can't tell you when and where the fish was caught, how it was caught, or if it was responsibly farmed, then don't buy it."  Hooked on Fish provides recipes with every order to help those who may have not have had experience with cooking fish. According to Karen "if you can't cook the fish the night you receive it, put some ice cubes in a deep dish, covered with plastic wrap. Place the fish on top of that and cover with plastic. Just make sure that the flesh of the fish doesn't touch the ice, and replace the ice as needed."
If you are interested in what Hooked on Fish has to offer or just curious about a CSF, more information can be found at: www.HookedOnFishChicago.com. Currently, Hooked on Fish has several pick-up points around the city, and are adding more. The Chopping Block (at both the Merchandise Mart and Lincoln Square), Flatts & Sharpe, as well as several others. For those who find that the current pick-up points are inconvenient, six customers can come together to create a new pick-up point. A pick-up point can be either a home or business.
---
 "Beeswax is the miracle of the beehive. The comb is built up from nothing and serves as a house, a nursery, and a food pantry."     Petra Ahnert Beeswax Alchemy
     I love books. I love the feel of the paper, the pictures, the fact you can carry a book anywhere and you don't have to worry about the power running out and the screen going dark. I ,also, admire anyone who creates and finishes a story or puts out a book on a subject that they love. So when I got an email asking if I was interested in reviewing a DIY book published by Quarry Books, Beeswax Alchemy, How to Make Your Own Soap, Candles, Balms, Creams and Salves from the Hive, written by Petra Ahnert, I of course said yes. I thought you, the Local Beet readers, would be interested in it because in order to have local food you need bees. At some of the farmers market you can find products made of beeswax sold by the Chicago Honey Coop. Maybe even some of you, have your own hives and then this book is really a terrific resource for you!
      This book basically lets you become your own Burts Bees, but better, with clear instructions on how to make candles, soaps, salves and creams out of beeswax and much, much more! Beeswax candles help clean the air, beeswax salves have anti-bacterial, anti-microbial and anti-viral benefits. For people who have allergy problems, beeswax is a "go to" product. Once I started looking into the benefits of beeswax products, it made me realize all the man-made chemicals in those same products bought at a store. It seems kind of ironic, for example, to practice yoga which is all about the breath, while paraffin tea candles are burning, putting possibly cancer causing chemicals in the air. Beeswax candles smell lovely and actually help clean the air but they aren't as cheap as the paraffin candles. But this book demonstrating how beeswax candles are made and what the chemicals in beeswax are, puts the price in perspecitive. Yet again, the adage, "you get what you pay for" comes into play. I think I will take time to scrutinize all the products on Chicago Honey Coops table the next time I see them at a farmers market. If you don't feel inclined to make them yourself, you can find most of the products mentioned in the book, sold online at her site BeehiveAlchemy.com including the book.
     Petra Ahnert is the creative force behind Beehive Alchemy, a growing artisan soap, body care and home goods business out of Wisconsin. After a serendipitous meeting with a beekeeper at the library in 2002, Petra soon had a couple of hives of her own and extra honey to sell. Of course, with the honey, comes beeswax, too, so she sought out ways to make good use of the wax she had on hand. Since that time Petra has first looked to her own life and products she uses to replace them with items she could make herself with the honey and beeswax. Eventually those products made their way into the product line-up for Beeshive Alchemy.
     She and her team are small scale beekeepers in Wisconsin and Beehive Alchemy is the creative arm of their business. They sell artisanal raw honey under the Wildermann Apiaries name and honey infusions, soaps and other body care products under the Beehive Alchemy name. For the most part they try to utilize their bee products in their body care products (where it makes sense). While they like to use silk, goats milk, honey and essential oils in their soaps and body care products, they try to offer vegan and unscented options as well.
     This really is a beautiful DIY book because as they say a picture is worth a thousand words. The paper quality is high so it will stand up to much viewing and there is a lot of great information in the book so it is a good "go to" book for a reference shelf.  It is written in a style and form that is good for school children as well as adults. She has a section on "Ingredients" which gives detailed descriptions of usage and benefits for butters, oils, herbs, essential oils and more. For me, a person who loves to "read" cookbooks but really isn't an amazing cook, I do love to find out the details behind how things are made and what to be aware of. For anyone interested in the process of making soaps, she offers detailed instructions for a starter recipe (no beeswax or honey), honey and beeswax (cold process recipe) and a honey, oats, and beeswax soap (hot process recipe).
    Some say that the expression "Mind your own beeswax" came from the 18th century where women supposedly used beeswax and powder to cover up pock marks and if they sat too close to the fire it would start melting (which isn't so farfetched if you think of how obsessed some people are with Botox these days) and others say it arose in the early 20th century and meant "mind your own business". Well, in this case, you can mind your own beeswax through the help of this book, or buy some of the products online at Beehive Alchemy. If you have further interest in bees or beekeeping, the Chicago Honey Coop is an incredible community of beekeepers and bee enthusiasts and has suggestions for sourcing local beeswax if you don't have your own hives.  I know for one thing, I will not take for granted any handcrafted beeswax products ever again that I see on a farmers market table!!!!
---
If you're the sort of person who digests food regularly and relies on a vast population of bacteria to survive, this might interest you.
In the photo above sits a juicy forkful from the second batch of sauerkraut I've ever made. Finely chopped on a hand-held grater, it's more of a relish than a julienned slaw, but the end result is about the mouth-wateringly same. It's made with a Kickstarter-based Valentine's Day gift (of all things!) my wife gave me. The Kraut Source sauerkraut making kit (www.krautsource.com) includes a Mason jar and a spring-held plunger that helps keep the vegetables beneath the surface of the briny bath that they expel from their ruined cell walls. A screw-on ring and a cleverly designed moat keep the veggies moist and hold the contraption together while the microbes go about their anaerobic business. The lactic acid that comes from the partially digested contents of the cabbage cells creates an environment that becomes increasingly hostile to the sort of bacteria that make us sick, but paradise for the bacteria that help our guts thrive and keep us healthy.
That's the cooking/biology lesson in a nutshell. Any questions? If so, you might want to direct them to Andrea Mattson or Chicago's Edible Alchemy (ediblealchemyfoods.com), who had her fermenting wares and wiles on display at the Good Food Expo's Community Commons at the UIC in mid-March. She helmed a mini-workshop on fermenting vegetables and pounded away at a bowl of carrots and purple cabbage to help release those juices. This is a lady who knows her sauerkraut.
Now, nobody ever says, "my, that's a juicy cabbage" but let me assure you, it's all in there. You just need a little salt to get it out. Incidentally, Andrea warns to avoid salt with iodine (found in much of the table salt you see). Iodine is good for disinfecting wounds, but bad for establishing a beachhead for your pioneering kraut bacteria. Although she says you may still wind up with some decent kraut, she suggests sea salt both to add some minerals and to avoid microbicide.
Another thing I learned at the Good Food Expo is that you don't need to stick to cabbage. Lots of veggies can be fermented, and others were on display at the Expo's Good Food Court by an Ann Arbor, Michigan vendor named The Brinery (thebrinery.com). Their staff includes a Cabbage Counter and Chief Fermenting Officer, as well as a Tempeh Business Manager. I love the corporate names, and I enjoyed the kvass, beet kraut and cabbage kraut samples.
As far as my own sauerkraut experiments go, I'm improving with each batch. My first batch was so salty that even repeated rinsing couldn't eliminate the overwhelming and painful salinity. The second batch cut back on the salt and increased the herbs. It's tasty, has a bit of that krauty funk, but doesn't even come close to approximating the stuff you buy in the grocery store in jars. Typically (I learned at the Expo), these are made in large batches of vegetables soaked in brine and then rinsed. Not nearly as much fermenting, if any, going on.
In that sense, true sauerkraut is a completely novel taste for me. Whether the health  benefits of aiding digestion and reducing G-I discomfort by enhancing my gut bacteria is true or not–well, I couldn't say. I'm just happy I haven't made myself ill with any food I've produced.
---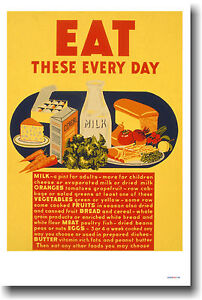 The always cheerful Sophie Gardner amongst the Oak Parker's Hat Hammond reports on from Good Food Festival.
Willing to give this a whirl?
Oh, we're the elite alright.
Another take on the elite.
Really good advice right about now (worth stealing for a our own post!)
Eat local Virginia (not talking about the DC part either).
Ever make your own soy milk?  Here's what to do with the okara, or what's left over after you make the soy milk.
More on the Band of Farmer's you read about here a few weeks ago.
---
Can You Find a Good One
For several years now, Local Beet Editor-in-Chief Rob Gardner has been all over me to do an article about bock beers. Make no mistake about it – bock and its variants are nice, malty beers, but they're not particularly popular these days. (IPA – India Pale Ale – and other hoppy ales are the most popular styles among American craft brewers these days, although sour and barrel-aged beers are coming on strong.)
When I was growing up, my Dad told me – and it's an oft-repeated rumor – that bock beers were made by cleaning out the dregs from the fermenters at the end of the brewing season. He was great at fabricating and/or enhancing stories. On that particular point, though, he was dead wrong. It's mainly the choice of malts (including  some malts with a higher toasting level), plus the yeast, that determine a bock beer.
He did occasionally drink Huber Bock. Huber Bock is now made by Minhas Craft Brewing in Monroe, Wisconsin. We reported on a trip to Minhas here. Suffice it to say that, although Minhas is the oldest brewery in Wisconsin (Pabst is older, but that company hasn't operated a physical brewery of its own in many years), Minhas is rarely included in lists of Wisconsin's best breweries.
First of all, bock is a style of lager. Despite the fact that most of the cheap megabrews qualify as lagers, lagers are actually tougher to brew than ales – lagers ferment at lower temperatures than ales, use a different yeast, and take longer to ferment and condition than ales. (Lager yeast is often referred to as a bottom-fermenting yeast, as opposed to top-fermenting ale yeasts, although that's not strictly accurate.) Possibly the best advocate for lagers in the Midwest is Doug Hurst, whose Metropolitan Brewing in Chicago's Ravenswood neighborhood brews lagers almost exclusively. If you visit the brewery (tours are rare – check their Facebook page), you'll notice the space is kept pretty cool, reflecting the requirements of lager brewing – bring a jacket. His beers are priced comparably to other craft (ale) beers, even though they're more expensive to produce. Draw your own conclusions.
Most bock beers are on the dark side, but they can be as light as an amber beer. They tend to be slightly stronger than the megabrews, but there are exceptions. Also, bock beers have traditionally been associated with goats. There have been a number of explanations offered for that linkage, but none have been proven. Suffice it to say if you see a goat's head on the beer label, it's probably a bock.
And to this day, you can't get a bock beer at Wrigley Field. In 1945, Billy Siannis (of Billy Goat Tavern fame) was forced to leave the stadium because he'd brought his pet goat with him. He wasn't happy with that, so he put a curse on the Cubs, which some have posited has prevented the Cubs from ever since winning a World Series, now almost 70 years later. And, if you subscribe to that theory, you may be conveniently ignoring the fact that the Cubs also hadn't won a World Series in the 36 previous years, either. Does that explain why goat-related beers aren't sold at Wrigley Field? I don't know for sure, but I'm sure the many people who are into conspiracy theories could have a field day (Wrigley Field day?) with that. I'll look forward to Tom Ricketts' thoughts on that in the comments section.
There are several different bock styles. An example of a basic bock beer, widely available, would be Shiner Bock from Texas – not one of my favorites. It gets a rating of 15 out of 100 on Ratebeer.com. Huber Bock, mentioned above, doesn't rate significantly better, at 37/100.
There seems to be more activity among craft brewers in the dopplebock category, possibly because craft brew drinkers seem to prefer stronger styles (although that may be changing). Dopplebocks are stronger than most beers (hence the "dopple" or "double" in the name.) At 7% – 10% ABV, they're beers to be savored, not chugged. A good local example is Metropolitan's seasonal beer, Generator, which gets a respectable 84 out of 100 points on Ratebeer.com Note that Metropolitan has made other versions of Generator, too, but, as variations of a beer that only appears seasonally, they can be difficult to find. Some of the usual quality brewery suspects in Wisconsin and Michigan also make good, and maybe great, bocks. If I get a chance to try them some day, I might form a slightly credible opinion on them.
Other styles are sometimes considered related to bocks – Helles bock, biéres de mars (Märzens or March [the month] beer) and bières de garde are among those that come to mind, although the latter examples are more commonly ales. Eisbock might be the most distinctive style – the brewers produce a basic bock, then freeze it and remove the frozen ice, concentrating the flavors and the alcohol (it can get pretty alcoholic). I'm not aware of any breweries in The Local Beet's region producing an eisbock, but if there are examples, please let me know.
If you find a good one, maybe Rob will be satisfied.
More of Tom's somewhat misguided musings on beer can be found here.
---
Pay Your Regards to Some Final Winter Markets
At least with snow on the ground as I write this, I can safely call them winter markets.  This weekend marks the end of the winter run of the Logan Square Farmer's Market and also the end of the roving Faith in Place Winter Farmer's Markets.  While we hope we will no longer write snow and farmer's markets in the same paragraph for a while, we do note that there will be indoor markets in April such as Green City, Glenwood and Woodstock, and soon some outdoor markets will open.  Now is primo season for lettuce.  Make salad.  See below for what 's in seaason and where to find it.
What's in Season
Besides lettuce, hoop's are producing arugula, spinach, and other early greens. We've seen tiny mustard and kale leaves at markets. In addition to this week's snow, winter lingers in the form of potatoes, apples, onions and the last roots no one else wants–that's also known as celery root. With some luck, you will find the following products now.
From the Ground
Green garlic
Watercress
Onion tops/shoots
Parsnips (overwintered)
Carrots (overwintered)
Various greens (overwintered)
Indoor Crops
Spinach
Lettuce
Arugula
Sprouts
Other greens like mustard and kale
Storage Crops
Potatoes
Sweet potatoes
Apples
Squash

Carrots

Beets
Celery root
Turnips
Radishes
Burdock root
Onions
Year round
Meats, poultry, lake fish
Eggs
Milk, cheese and other dairy
Mushrooms
Grains and breads
Preserved and jarred products
Where to Find Local Food
In addition to the following markets, there are several stores in the Chicago area that focus on selling local foods.
Chicago
It's been a great run.  Final indoor market Sunday, March 29 from 10 AM to 3 PM for the Logan Square Farmer's Market - 2755 N. Milwaukee Av
Oak Park
You won't find the Cook Book Addict selling Tomato Mountain jarred goods and produce in Evanston this week because she will be at the Faith in Place Winter Market at Euclid Avenue United Methodist Church instead - Saturday March 28 from 9 AM to 1 PM – 405 S. Euclid
Evanston
Weekly winter market at the Evanston Ecology Center on Saturday, March 28 from 9 AM to 1 PM, without the chance to catch the Condiment Queen selling - 2024 N McCormick Blvd
---
Eating is an Agricultural Act
When you eat locally, seasonally, you gain a new (different?) perspective and appreciation for Wendell Berry's most famous quote. For instance, you learn how closely religious rites and restrictions are tied to the earthly balance. There were very good reasons to avoid butter and eggs at the end of winter, and very good reasons to feature them so abundantly on the Easter table. On a more mundane front, seeking local foods has taught me a lot about what really grows when. I know that lettuces thrives best in cool weather, and I know that at this time of year, area hoop-houses put out some delicious greens. I relish making green salads now, not the least because I am very good at making green salads.
Do you brag about your salad making prowess. Do you actually make great salad? A great green salad is both easy and complex. You cannot achieve greatness if you dump a bag of greens and toss with Kraft Catalina. In fact, you will turn off you kids from wanting to be a local family that way. Yet, if you follow the steps laid out below, you too can make a great green salad.
Step 1
Good dirt makes for great salad only until harvest. Once the lettuce is cut from the ground, we do not need to taste the soil. Washing lettuce is vital. Drying lettuce more so. Wet salad tastes wet, that is flaccid and weak.  More importantly, you cannot properly dress a wet salad as the water fights off the dressing (you know all that oil and water not mixing thing).  A salad spinner works well IF you do not over-fill it. The best thing I can tell you is plan ahead. If you wash and dry your lettuce earlier than your meal, you can let it air dry as well.
Step 2
You need a big enough bowl.  This may be my best lesson to you.  The thing that matters most to me.  You want to make your salad in a bowl bigger than you think.  By having a big bowl, you can toss your salad well.  This gets the dressing everywhere, and it integrates whatever other ingredients you use.
Step 3
Lettuce loves company. Don't get ahead of yourself. The point of a green salad is the green, i.e., the lettuce, the point of eating local is the ability to find lettuce that tastes a lot better than lettuce you've had, and the point of eating seasonally is to have that lettuce at its best moment. Step 3, find some good lettuce, but don't present it alone. Take the Greeks. The classic "Greek salad" or "Village salad" is one of onions, cucumbers, and especially tomatoes. Even Greece, however, does not have tomatoes year-round. This time of year, they eat a lot of lettuce salads, and they are invariably complemented with scallions and a few sharp herbs like borage or dill. Just enough to push up the flavors; not enough to over-power the leaves.   As my picture above kinda shows, I like to use radishes as the side to the salad.  They add color, bite and crunch.  Find something to go with your greens.
Step 4
Don't you love Thai salads.  Thai salads are expressions of sweet, salty, and spicy on one plate, emphasis on the spicy.  I am telling you, there is nothing that will improve your salad more than the inclusion of a fiery element.  You can do this several ways.  Add drops of bottled hot sauce to your dressing or strong mustard.  Do as the Thai's (or the Koreans) and sprinkle dried chili all over your salad–these are good alternatives when fresh peppers are out of season.  Related, a pickled element serves about the same purpose, waking up the palate at various bites.  Using pickled peppers, as I did above, serves both purposes.
Step 5
You must season your salad.  Salt goes on the lettuce not just in the dressing.  It makes all the difference in what you taste, as the salt brings out all the flavors and nuances of your lettuce.  As noted above with the Thai's, don't be afraid to push your saline limits.  This is as good a time as any to tell you that fish sauce, worstershire sauce, and anchovies are all excellent inclusions in green salads.
Must and should, think also about adding what you should, other seasonings to your salads.  The Greeks have to include dried oregano in any salad, and they're on to something there.  I also very much like to include slices of fresh garlic.  The salad above had garlic and dried oregano for that red-sauce joint flavor.
 Step 6
You cannot screw up the dressing.  For one thing, if you're nervous or inexperienced you can create dressing in a glass jar.  When you add your oil and vinegar, they will nicely line up so you can see their ratio's. See what works for you.  Traditional French vinegrettes went up to 4:1 oil to vinegar; modern takes tend to even things out a bit more.  After a few tries, you will know how much oil and vinegar to use not matter how much dressing you make just by seeing where the line stands between oil and acid in your jar.  Then, seal your jar and shake hard.  Your dressing will emulsify and be ready to pour.
Or don't.  Do you need to stick to the same ratio all the time.  Is it vital?  I will tell you firstly, that it's hard to screw up if you mix the oil and vinegar free-hand into your bowl; secondly there's a certain pleasure in having each round of salad taste a bit different.  Just remember to pour the vinegar first and it works without the emulsification.  I swear.  I go like, dab, dab, dab, with the vinegar and then like one or two good swirls of olive oil.
Here's the thing however you do it, do it.  Yes this is about great local lettuce, but it also about great local salad.  Salad is the alchemy of lettuce, dressing and seasoning.  Dressing balances the flavors of lettuce.  This only happens when you use dressing.  Those chefs misting dressing, waving a jar of dressing near their salad in the same disdain some treat vermouth in a martini are wrong.  OK, don't drench your greens, but be generous.  You will appreciate it.
Like a lot of cooking, things are easier than you think if you think things through.  Don't just unload a bag of Costco greens on your family.  Seek out the real flavors of local greens.  Since it won't be triple washed, do a good job yourself.  Add a few key ingredients.  Season.  Whip up your dressing.  Pour it on with gusto.  You too can brag about your salad making.
---
From a University of Illinois Extension press release:
URBANA, Ill. – Through the effort of Extension programs across the country, a series of farmers market and local food grant-writing workshops have been scheduled for three locations in Illinois during the month of April.
The Regional Rural Development Centers in cooperation with the USDA Agricultural Marketing Service (AMS) developed the workshop materials and resources focused on improving the funding success rate of applicants to USDA AMS grant programs, specifically the Farmers Market Promotion Program (FMPP) and the Local Food Promotion Program (LFPP).
University of Illinois Extension is participating in this project and offers training programs to assist individuals and organizations in their efforts to secure AMS resources to further the provision of local foods.
The workshops will increase participants' awareness of the program; increase the quality of applications while reducing time and effort needed to apply; and support those who have successfully applied.
Locations and dates for the workshops include:
•             April 8, Sangamon County Extension Office, 700 S. Airport Drive, Springfield
•             April 15, Jefferson County Extension Office, 4618 Broadway, Mt. Vernon
•             April 23, Lake County Extension Office, 100 South US Highway 45, Grayslake
Each workshop will run from 1 to 5 p.m. There is no charge to attend, but registration is required. Register online at https://web.extension.illinois.edu/registration/?RegistrationID=11736.
For more information about the workshops, contact Deborah Cavanaugh-Grant, cvnghgrn@illinois.edu or 217-782-4617. More information about the Farmers Market and Local Foods Promotion Program is available at http://www.ams.usda.gov/AMSv1.0/fmpp
---
Find Us, Follow Us, Subscribe to Us, Search Us
Photo by Jeannie Boutelle

Over the past several days we've had the chance to meet many; some long time readers, quite a few who thought we were a co-op opening soon in Oak Park. We trust that both old friends and new have put their eyes on the site in recent days and recent weeks. We just published our most popular feature, the CSA Guide–and we put up this post with additional materials on the joys of CSA-ship. In recent days, we've re-posted a few more classics, Michael Morowitz's Why Eat Local and Rob Gardner's 18 Point Guide to Living the Local Life. Stick around.  Every week, we put up a post highlighting what's in season and where to find it, the last Local Calendar was this post. We also post weekly, our "harvest" of eat local links, various things we're finding around the Internet that you may also enjoy reading. The Local Family is an ongoing story of one surban family's quest to eat as much of their food from local sources as possible. All sorts of items get put up covering the locavore life.  For instance, how about this little primer on onion growing.  We even have a Beet Reporter now in Spain. We know we're not great on tags or laying out what's been posted in the past, but we promise you there's a long and robust backlog of useful, sometimes entertaining, posts. Poke around. Our search engine actually works very well. Welcome to the Local Beet.
In addition to just coming to the site, we have all sorts of ways to keep up with us and follow us. We've listed the main ways below. In addition to these ways to find out about us, we're in the process of launching and email newsletter that you can subscribe to with this form.
---
Happy 11 Years
Unless you're in Spinal Tap, do you pay attention to 11. But 11 was just as good a year as any for FamilyFarmed and the Good Food Festival. Friday we attended several sessions focused on food policy and the eat local food trade. On Friday night, we gathered for a lot of meatballs and each drank at least $100 worth of local booze (just price the stuff at Binny's if you don't believe me). Saturday, there were tons of products to try, lessons to learn, and people to meet. Based on our wanderings and tastings, we present our opinions of Best in Show 2015.
Best Locavore Product Now Easier Available
We have in our pantry, the remains of some chili sauce purchased from Savory Accents at the Madison (Dane County) Farmer's Market.  We cannot resist something from them, made from locally grown hot peppers, every time we visit that market.  So, boy were we pleased to hear that starting this year, Savory Accents will also now sell their wares at Green City Market.  As a preview to what you can expect, we tasted about all their offerings on Saturday.  We are pleased to report that one product stood out, one product really fills a void in our locavore kitchen.   We're talking abut their harissa paste.   They call it on their site, "no compromise."  I guess that means heavyily cumin-ized, but with an intense, forward heat.  Already making recipes in my head; number one, as dressing for boiled carrots.
Best Good Idea Presented to my Wife a Few Weeks Ago and Then Re-Reminded to Me
We've covered Tim Magner and his promotion of growing healthy kids in the past on the Local Beet, but when he dropped off a post card for his Farm Camp with the Condiment Queen at the Evanston Farmer's Market a few weeks ago, we  unjustly  did not make the connection.  Luckily, Tim stopped by our table on Saturday, reminding us of his good works and telling us of good works to come, namely Farm Camp, an exciting opportunity for kids to see the land and learn what's support on it.  The camp will be lead by our region's premier wild-ologist, Nancy Klehm.  We were supposed to write about this a few weeks ago.  We're happy to do it now.
Best Non-Use of Vinegar
Some of the fermented products from the Brinery have been for sale at the Logan Square Farmer's Market courtesy of the Undergroud Meat Collective.  We never sampled nor purchased.  That will probably change.  On Saturday, we sampled.  And we sampled, and then later in the day when we needed a little nosh, we pretended like we had not tried and went and sampled all of their samples again.  I am telling you this stuff is delicious, about as good as any fermented product I've ever sampled.  Grown and made in Michigan but sold in Chicago by Wisconsin sausage makers.
Best Reasons Why There are Certain Gaps in Our Local Food System
Years ago, when the City of Chicago ran a little shop on Randolph focusing on local foods, they asked us, did we have some ideas for local grains to add to their inventory.  We gave them the names of some mills in Indiana that did not quite meet their needs.  See, there's definately some shortcomings when it comes to getting locally sourced grains and beans.  Today, it's not as hard, there are options, but it remains a stilted portion of our foodshed.  We attended a panel on Friday on the issue, and we found out many of the reasons why.  Look forward to a post soon on this topic.
Best Food Served at Localicous by a Company with Sales Over $40 Million
We confess we are not without bias when it comes to Eli's Cheesecake. The Local Beet has a long relationship with them, their farmer's market and their yearly speaker series. We have several friends there up to their President, Marc Schulman. That does not mean that when we ate their cheesecake at Localicious on Friday, we did not find it equal to products put out by all the other talented chefs. Goood enougn that we ate two slices, with local honey and with salted caramel.  We loved so much at Localicious: Tom Leavitt's sliders, Big Jone's upscale take on delta tamales, Vera's use of the underappreciated persimmon, but take special pride that a company as big as Eli's can hold their own.
Best Politican Shorter Than the Rest
Way back in my college days, I did some work for the Democratic National Committee in Washington, DC. In said work, I met quite a few public officials, Paul Simon aside, my lasting memory of them was how tall the lot was. Flash forward all these years later, there in front of me was the heir to Senator Simon, recently re-elected Dick Durban. He's not tall. Except he stands tall for good food, especially SNAP and the food stamp program. We were glad to have seen him.  Read more about Senator Durbin's visit to the Good Food Festival here.
Best Use of Time
About half through it's run of 11 years, Good Food Festival Founder and President, Jim Slama, asked us if we wanted a table. At first, we demurred, what do we need a table. Slama answered back, "people pay good money for them, I'm giving you one for free." Not wanting to be schnorers, we said, of course, we'll take a table. How could we ever not think it wasn't a great idea. The best thing about the Festival is our ability to plant ourselves and engage with all who walk past. Of course, a lot of the people who stopped by our table were old friends. We also got the chance to meet new friends. New this year, we're creating a newsletter to highlight items on our site. We happily collected many names for this newsletter. One lucky person has already won a jar of Tomato Mountain whole roasted tomatoes for putting in with us. For all the good things we tasted and learned, nothing is better at the Good Food Festival than the people who walk through its doors.
---
Editor's Note: Michael Morowitz originally contributed these reasons for eating local in August 2008.  Many years later, they sound pretty darn apt.  
I don't eat locally for any one reason. There are a number of reasons that have a bearing on any local food decision that I make. First and foremost, I'm interested in food and I like to know a lot about where my food comes from. Below are five other reasons that might make sense to you. You might not agree with all of them, but I hope that one or two resonate with you:
Taste
First and foremost, what drew me to local, seasonal eating was simply taste. My passion for new and exciting flavors taught me that the closer something is to its original source and natural state, the more likely it is to have a better, stronger flavor. Of course, "better flavor" is a subjective notion, but I believe that there are few people who would argue with the taste difference between a fresh peach picked ripe from the tree and a peach that was picked underripe a week ago, and gassed during its 2000-mile journey to force ripening.
Global Environment
There are a number of studies and statistics on both sides of the question of the environmental impact of local eating. I don't find it interesting or compelling to quote studies and statistics, but I do believe strongly that supporting local farmers, especially farmers using sustainable practices, lessens our impact on the environment.
Local Economy
Eating locally helps support local agriculture and local small businesses. Choosing to do business with our friends and neighbors helps keep a healthy and diverse local economy.
Diverse Culture
I find it depressing that you can enter a supermarket almost anywhere in the country and see the exact same produce shipped from the exact same places. Grapes from Chile, oranges from Australia (I even saw this in Florida!), berries from Mexico. I believe that what we eat defines a large part of our culture. When we homogenize our diets from Maine to California we're degrading what makes our cities and states interesting and enjoyable places to live.
Food Safety
When you know exactly where your food comes from, it's much easier to find the source of a problem. Multi-state large-scale salmonella or e. coli outbreaks are harder to diagnose or control when our food comes from all over the world.
---
Variations of this post have been around over the years. It's our basic manifesto. Why 18 points?  Seems like a nice round number.  What's written before mostly remains apt, but we've updated a few things here and there.
Familiarize yourself with what is local and in season. You can't begin to eat local without knowing the local fare. Typically, there is more local foods available than realized, including local meat, eggs, and grains. Also, know when to expect foods. Charts on seasonality may be wholly inappropriate for your area. Find out what is actually in season, when. Pay special attention to new potatoes, tomatoes, peppers and grapes. The seasons for these can really vary around the country.
Adjust your tastes and your expectations to those foods that are available. Instead of focusing on what you won't be eating, learn to love what is local. An easy reward because the fresher and more vibrant local will easily out-taste the old. Moreover, you will find better versions of standard foods not bred for shipping and uniformity, like the many heirloom tomatoes. Finally, you will find a world of foods that you forgot about or never knew existed like regional nuts and rarely grown fruits like the gooseberry.
Cook and bake. Local eating may require more effort in the kitchen. Local foods need to be stemmed and peeled and seeded and otherwise handled in ways unfamiliar. Learn to cook or bake better to best take advantage of local foods. A strong side benefit of local eating is that the greater emphasis on cooking, leads to a greater emphasis on meals together with family and friends.

Do not make yourself nuts trying to eat local. You do not have to give up on foods that are basics.  Wake up with coffee, diet with olive oil and survive with salt. Two good rules to follow: if you can get a product locally, then only get it locally; favor the local over your non-local food. The former means do not touch that asparagus after its season ends. The latter means eat apples and oranges, but depending on where you live, eat more of one vs. the other.

Likewise, make small changes first. Does every part of your diet have to be local? Start somewhere and grow as you learn to manage local eating and find local food sources.

If possible, invest in an extra fridge or freezer. Ideally, a budding locavore will have both. Either will do, and they both serve purposes. Freezing is a great and easy way to preserve fruits and vegetables.  Freezer space allows the purchase of local meat in bulk, saving a lot of money. An extra refrigerator allows for stocking up each week, but also serves as a great place to keep many foods during the off-season.

Subscribe to a CSA (Community Supported Agriculture) or at least develop a strong relationship with a local farmer. Buying into a CSA means buying into a farm. It provides a farmer critical capital at a time when he or she needs cash. It ensures a steady supply of local food, and it commits you to local. With a CSA or a strong farmer relationship, you can learn about how your food grows. You can be privileged to special deals. You may be able to get food when no one else can, like in the winter. You become part of the food chain.  We've collected many of our CSA articles in this post.  Our 2015 list of CSAs is here.
Find a farmer's market close to you. There are farmer's markets in every state.  It's not easy keeping up with markets, and our most recent list is only from 2013.  We hope to have an updated list up soon.  Another source to try is Localharvest.org. Farmers markets bring seasonal fruits and vegetables to the consumer, so you see and taste what is local. Follow the changing colors to see what is in season.  Farmer's Markets also offer an array of local products from cheese and other dairy products to meats to even local wool. You cannot go wrong shopping for local at a farmer's market. And you'd think that there's no more markets in the Chicago area, but there are all sorts of options for winter markets.  


Read labels and ask around. It is easy to find local foods at a farmer's market or in your CSA box, but where else can you find local foods? One place is on the label. If there are no labels, ask. An imperfect rule of thumb is, produce without labels is more likely to be local.

Support local markets that focus on local foods. Entrepreneurs, seeing the demand and the need for available local food.  Order online from Irv and Shelly's Fresh Picks our shop at the several places focusing on local foods

.

Buy local when you see it. The Warehouse giant, Costco may sell tons of foods that are not local, but you may still find things there that can be defined as local. Whole Foods is trying to identify and support local foods. Many regional supermarket chains are carrying local foods–many always did.  Support these efforts. Where ever you see food that fits you idea of local, buy it. You will be surprised where you find local foods if you look.

Ask for, nay, demand local foods. When there is no local specialist and the area grocery stocks no local, see if you can change their minds.

Eat local year round. It is possible to eat local even in Northern areas for two reasons. First, you can store food by freezing, drying, canning and finding cold places. Second, there are farmers growing year-round and markets selling local year round. You can find local food always.

Grow your own food. Nothing is more local than food from your yard. Just a bit of gardening can supplement your needs. Urban dwellers can use window boxes and rooftops.

Travel and learn your region's food. There are small town butchers still making their own sausages from local meat. There are hidden grist mills long forgotten but still operating. Find dedicated canners and preservers selling jams, jellies and pickles. Roadside stands offer things that never make it to markets. Farmstead cheeses sell their wares for amazing prices. Explore.

Take advantage of online resources. The world wide web is filled with people who have already taken the locavore plunge. See how they have done it. Also, there are many sites to identify markets, CSAs, etc.  In addition, join the discussions. Encourage each other and assist each other.

When you eat out, eat out at restaurants featuring local foods. All around the USA, there are chefs, at fancy restaurants and neighborhood cafes who are dedicated to making their places as local as your homes. Seek these out.

Have fun eating local. It is in an inspired choice that can affect the planet in big ways and small.  Reduce energy consumption by closing food miles, but also contribute to you local economy, supporting area businesses. Along the way, you will eat better than you have ever eaten before. In the end, focus on what you have, local food instead of wanting the foods you once had.
---
Nice see how the good food movement is growing, and nice be included in the list.
We've been following the Talking Farm for ages, and nice to see how they're growing too.
Pack your food better.
As usual, Midwestern cheeses took most of the awards at the US Cheese Championship.
And if you want a beer to go with those cheeses, you cannot do any worse than SW Michigan.
Eat local Charleston SC, where they really eat local.
Everything else you need to read from Bittman.
---
They have finally arrived, Spring and the behemoth of good food, the 11th Annual Good Food Festival at the UIC forum!!  At Localicious on Friday night you have an opportunity to sample local food prepared by award winning chefs and drink local beverages.
Now that Spring is in the air, are you getting an itch to get your hands dirty and work with the soil? There are many alternatives in Chicagoland to volunteer on an urban farm, a few of the options:  Altgeld Sawyer Corner Farm (Logan Square), Chicago Lights Urban Farm, City Farm , Growing Home, Growing Power Chicago, Peterson Garden Project and the Talking Farm in Skokie. If you have a favorite one, let me know in the comments below.
It is ,also, that time of year where the farmers start finalizing their farm dinner schedule, a few stalwarts to check out, Heritage Prairie in Brundige, Mint Creek Farm in Stelle, Outstanding In The Field (nationwide farm tour that has stops in the Chicagoland area), Prairie Fruit Farm in Champaign and Slagel Family Farms in Fairbury.
The calendar is full of fun and interesting sustainable food and beverage events and markets. Tonight Soup and Bread at the Hideout, Thursday Gout De France at Cafe Des Architectes, the Green City Market is back Saturday, you can mull over your favorite pinot at Pinot Days  or stop by the Chicago Flower and Garden Show, both at Navy Pier,  support the Talking Farm and celebrate Spring at Farmhouse on Sunday (you can read more about them here) and the list goes on. The last Soup and Bread of the year is Wed 3/25 and the farmers take over, this is going to be a big one! Local Food Lobby Day organized by the Illinois Stewardship Alliance is Wed, 3/25.
Through March 22
CHICAGO GARDEN and FLOWER SHOW at Navy Pier
March 18
Chicago - Soup an Bread at The Hideout - What is Soup and Bread? 5:30pm – 7:30pm The Hideout 1354 W. Wabansia Calling All Cooks Soup and Bread FAQs
March 19
Chicago - Celebrate Gout de France at Cafe Des Architectes - 1000 chefs around the world are celebrating the tastes of France tonight which includes Chef Greg Biggers at Cafe Des Architectes Be part of the celebration!! The heart of French cuisine is using local ingredients!
March 19-21
****************
Chicago (Pilsen) - THE GOOD FOOD FESTIVAL - Thursday 3/19 Good Food Financing Fair, Friday 3/20 Trade Show, School Food and Policy Conference, Friday 3/20 Localicious Party, Saturday 3/21 Good Food Festival
****************
 Saturday March 21
FM - Chicago(Lincoln Park) - Green City Market at the Peggy Notebaert Nature Museum 2430 N. Cannon Drivc 8am – 1pm (Indoor market dates:  4/4, 4/18)
Chicago - 8th Annual Pinot Days 2-5pm Navy Pier
FM – Evanston - Evanston Indoor Market at the Ecology Center 2024 McCormick Blvd. 9am – 1pm (Every Saturday through April)
Sunday March 22
Chicago (Lincoln Park) - Floriole Monthly Supper Series - 6-8pm Racine and Webster Sunday Supper with Jonathan Zaragoza First Course: Masa dumpling caldo Second Course: Prawns a la diabla with citrus cilantro salad Third Course: Pork belly mole manchamanteles, tortillas a mano Dessert: Tres leches ice cream cake, tepache sherbet, dry lime meringue
Chicago (Lincoln Park) – Carnivores Dinner with Slagel Farms at White Oak Tavern 6pm White Oak Tavern executive chef John Asbaty is again partnering with LouisJohn Slagel of Slagel Family Farm for a special Carnivores Dinner. Although vegetables are the cornerstone in many of Asbaty's nightly presentations, on March 22nd, meat takes center stage. All four courses will incorporate Slagel's fresh farm raised, hormone free cuts.
FM – Chicago (Logan Square) - Logan Square Indoor Market – 10am – 3pm 2755 N. Milwaukee Ave. (Every Sunday through March) and they partner with The Nosh. The Logan Square Chamber of Commerce will issue Coupons to SNAP/LINK participants to use like cash when buying food items. This is thanks to Link Up Illinois.  At the Logan Square Farmers Market SNAP/LINK customers will be able to receive up to $30 in Coupons each market.
 Evanston - The Talking Farm "Spring Thaw" Celebration at Farmhouse Evanston 5-8pm
March 24
Chicago (Logan Square)- Stein and Schwein Dinner – Das Radler – All proceeds to benefit Growing Home 6:30pm
March 25
Chicago - Farmers Soup and Bread at The Hideout -  5:30pm – 7:30pm The Hideout 1354 W. Wabansia
Chicago (West Town) -  Tiki Cocktail Class – LUSH Wine and Spirits 1412 W. Chicago 6-7:30pm
********* Springfield - LOCAL FOOD LOBBY DAY! Sponsored by the Illinois Stewardship Alliance *********
March 26
Chicago (Logan Square) - Katherine Anne Confections Spring Preview Party - 5:30pm 2745 W. Armitage
March 28
Chicago – Band of Farmers CSA Coalition at The Hideout 5-10pm  Join Band of Farmers at the 3rd Annual Talent Show–the event that started it all! We define "talent" broadly, from performance art to poetry to music, and of course the farmers' fashion show! This year the Talent Show will be coupled with a silent auction featuring everything from farm-made foodstuffs to wearables to faerie homes. Proceeds will be used to start the Band of Farmers' fund for CSA scholarships.
FM – Oak Park – Faith In Place Winter Farmers Market Euclid Avenue United Methodist Church  9-1pm
March 30
Chicago - CHOWDAH FEST is back! Chowdah Fest is back and takes place at the most scenic venue for an event, The Columbia Yacht Club. Some of our favorite fish people will be there like Dirk's Fish who seems to be the crowd favorite every year!!
April 4
FM - Chicago(Lincoln Park) - Green City Market at the Peggy Notebaert Nature Museum 2430 N. Cannon Drivc 8am – 1pm (Indoor market dates: 3/21, 4/4, 4/18)
FM – Woodstock - Woodstock Farmers Market
April 5
FD – Stelle - Mint Creek Farm Easter Brunch
April 6-10
Checkout all the events going on for WhiskyWeek!
April 7
Chicago(Wicker Park)  - Happy Hour at Piece Pizza with Green Chicago Restaurant Coalition (GCRC) -5:30pm  Join GCRC at their first every monthly happy hour gathering  at Piece Pizzeria and Brewery! Stop by between 5:30-7:30pm for drinks and networking, to catch up with old GCRC contacts, and make new ones! Piece is generously offering a 10% discount on drinks for the group.
April 10
Chicago – 16th Annual Whisky Fest Chicago – 6:30pm Hyatt Regency Before there was Baconfest, Poutinefest, Donutfest and Ramenfest there was Whisky. Get ready for whisky week and all that it entails.
April 11
FM - Chicago (Hyde Park/Woodlawn) - 61st Farmers Market at Experimental Station - 9am – 2pm 6100 S. Blackstone (4/11) The Chicago Southside's premier farmers market, straddling the Hyde Park and Woodlawn neighborhoods, offering the freshest produce, meat, eggs, cheeses and prepared foods from local and regional farms. This year's lineup includes Ellis Family Farms, Organic Bread of Heaven, Mint Creek Farm, A10 Homemade Pastas, Sauce & Bread Kitchen, Growing Power, The Urban Canopy, The Eating Well and many more.
April 12
FM - Chicago (Roger's Park) - Glenwood Sunday Market (4/12, 5/3) at The Glenwood Bar 6962 N. Glenwood Ave. 9am – 2pm
Milwaukee - CheeseTopia Noon -4pm The First Annual CheeseTopia, a new one-day cheese festival debuts at the Pritzlaff Building, a renovated warehouse in the Historic Third Ward of downtown Milwaukee, while Year two will be in Chicago, and Year 3 in Minneapolis.
April 17-18
Chicago – BACONFEST UIC forum Extra crispy, in a beignet, bacon in bloodies and more! Friday dinner 7-10pm, Saturday midday 12-3pm and evening 7-10pm.
April 22
EARTH DAY!!!!!!
April 25
Chicago - Pastoral Artisan Producer Festival at the French Market – Meet regional cheese makers, charcuterie, beer and wine producers. A day to taste and sip just about everything you can buy at Pastoral and it is free.
Chicago(Bridgeport)  – The Lager Beer Riot sponsored by Marz Brewing to benefit Benton House – 7-8pm To mark the 160th anniversary of the Lager Beer Riot, Chicago's first act of civil disturbance, and to celebrate the city's growing beer culture, Pocket Guide to Hell and Marz Community Brewing Company are hosting an audience interactive dodgeball reenactment and beer tasting on Saturday,April 25, 2015 starting at 6 pm. The event is part of Version Festival 15 and is a fundraiser for Benton House, the historic nonprofit charitable center in Bridgeport. This event sounds like all that an event should be, creative, educational and it involves alcohol, local beer as a matter of fact. Tom Keith hopefully you are all over this one!!
May 2
FM - Chicago (Lincoln Park ) - OPENING DAY Green City Market
FM – Evanston - OPENING DAY Downtown Evanston's Farmers Market 
May 14
FM - Chicago (Loop) – Opening Day Daley Plaza Farmers Market
---
A Lot of Rutabaga for the Local Family This Week
We've been a Local Family for roughly ten years. That's ten years of eating local and ten years of always eating local. With two broad exceptions, one for all the condiments, flavorings, and special ingredients: coffee, salt, spices, chocolate, olive oil, etc., needed for a normal life, and the other for not living soley on apples, winter fruits: citrus, mangos, bananas, etc., we get all our food from area farms, producers and artisans. Given the stilted growing season around here and the limited run of most farmer's market, how can we manage to eat local all the time. Since we started, it's been a simple recipe, stored and preserved food and winter markets. In recent years, we've added a winter CSA to the mix. A lot revolves around our root cellar in the sky.
Until we don't have a root cellar in the sky. We live in a classic Chicago bungalow. Like a good deal of bungalows, it was built with one story of living space and one story of attic. A good chunk of that attic exists ninety years later. This attic gets cold enough in the winter that root vegetables, onions, apples, and potatoes stay very viable. With the CSA coming and easy access to the Evanston Winter Market, where one Local Family member works weekly, we don't put as much up there as we used to. Still, we have our stash. Then it thawed. Then it went past sixty. The tempatures rose and the cellar withered. We needed to address the remaining produce.
A lot of apple sauce, another member of the Local Family has taken to eating apple sauce nearly a pint at a time. That's because we had a good amount of local apples. So, we cooked them down, packed them up, and what we can keep away from the daughter, we have for later use. We found ways to use stocks of carrots and watermelon radishes. And we also had all these rutabagas. That had come in the CSA. Nothing against rutabagas, we just had not had the urge to eat them. Really, we did not feel like taking the time to make rutabagas. They are, really, very good, sweeter than turnips, with a robust taste. They're fine roasted but shine mashed. The process of boiling, shmooshing and flavoring is the easy part. Peeling takes a lot of time. The ones above were thinned with some olive oil and dampened with a little honey, salt and black pepper. If there was not a raving vegan-a-tic in the household, cream would have been used lavishly.
Just as we were losing the use of our root cellar, we were running into several opportunities for old produce. We were coming back from winter markets with great deals on potoates, including a bunch of heirloom fingerlings. We cannot put them away for later.
If you follow along, we're want to eat our summer food in fall. Now, we're eating our winter food as Spring arrives. It's how we react when things start to get warm.
---
They Wanted Beer – Jim Slama Talks to Us About an 11th Good Food Festival
Tuesday, March 17th, 2015
Long day or short day onions?
Monday, March 16th, 2015
Vera Says Choose to Eat Local – What's In Season and Where to Find It
Wednesday, March 11th, 2015
Where Was My Weekly Harvest of Eat Local Links
Monday, March 9th, 2015
Our Beet Reporter in Spain
Friday, March 6th, 2015
Vera Wants You to Know What's in Season and Where to Find It
Wednesday, March 4th, 2015
When You Have a CSA It Can Come About Now
Wednesday, March 4th, 2015
Beet Classics – Talking 'bout CSAs – UPDATED!
Tuesday, March 3rd, 2015
We're Getting the Band Back Together – Band of Farmers That Is
Monday, March 2nd, 2015