It may feel like winter is near with this bout of cold weather but you would never know it from the farmers tables at the markets or the schedule on the local calendar. This weekend is action-packed with farm and food events.
Calling all chicken enthusiasts for the 5th Annual Windy City Coop tours. The amazing folks at The Talking Farm celebrate all their accomplishments this year and their first harvest at the Hullabaloo at their Howard Street Farm and the Beaver Dam Pepper is celebrated at the Green City Market on Saturday. Sunday, The Spence Farm Foundation has their annual Harvest Feast at the farm in Fairbury or you can have a radical supper in a barn  in Libertyville.
Take advantage of all that there is on the tables of the markets. If you stop by the Green City Fulton Street market, say hello, I am helping out at the Nichols stand. You heard it hear first on the Beet, it will get warm again so don't despair. It is just that time of year where we have these bouts of cold weather to remind us that winter is not that far away. But the tables at the markets say otherwise, buy all the corn, beans, tomatoes, berries if you see them, they won't be on the tables that much longer!!
Here is a list of the city of Chicago farmers markets! Sign up to become an owner of Chicago's newest Co-op here, the Chicago Market.  Now on to this very busy weekend and beyond:
                                                                   The Week's Local Calendar and Beyond!!
September 17
FM – Chicago (Lincoln Park) - Green City Market - 7am – 1pm  For anyone who has the time, visiting the market on a Wednesday is a luxury!!!!!! Chef Justin Hall, FIG Catering demo today 10:30am !!
September 18
FM – Eli's & Wright College's Farmers Market 7-1pm
FM – Chicago - Daley Plaza Farmers Market (Through Oct. 30) 7am-3pm Katherine Ann Confections, Nichols Farms, River Valley Kitchens and more.
FM – Chicago (Uptown) - Uptown Farmers Market at Weiss Memorial Hospital - 7am – 1pm (Through Oct) 4646 N. Marine Drive
September 20-21
**** Chicago - Windy City Coop Tour Chicago Chicken Enthusiasts - 10am -2pm each day 29 hosts in and around Chicago invite you to learn from their personal experiences with backyard chickens, ducks — and more! Visit Hosts' yards and coops, ask questions, and take photos. More info 
September 20
Chicago - Fork and the Road Bike Tours Poultry Slam
Chicago(Lincoln Park) - Beaver Dam Pepper Celebration The Green City Market - Green City Market and Scrumptious Pantry will celebrate rare heirloom fruits and vegetables with deep roots in the Midwest. At the center of this celebration will be the Beaver Dam Pepper, named after Beaver Dam, Wisconsin.  Menu specials from the prepared food vendors, a scavenger hunt for the kids and a fundraiser for Green City Market's Edible Garden in Lincoln Park will raise awareness for our regional heirlooms in delicious and fun ways!
Skokie - The Talking Farm Hullabaloo The Howard Street Farm 2-6pm They've hosted the Hullabaloo annually since 2011, the year they attained the land that would become the Howard Street Farm. The Hullabaloo is an open house for the community to see their progress in creating the Farm out of vacant land filled with invasive species. Though they're continuing to build the Farm and its adjacent woodlands, this is the first year they're celebrating their harvest so the Hullabaloo will be more festive than ever!! Join them as they celebrate the fruits of community innovation and cooperation — as well as the fruits of the Farm — at this family-friendly, leisurely event.
FM – Chicago (Lincoln Park) -  Green City Market 7am – 1pm Right across from the Hotel Lincoln  Chef Demonstrations Toni Roberts, ROOF on theWit 10:30 AM–11:30 AM Chef Demonstrations Canning Demonstration with Jane Paik
FM – Chicago (West Loop) Green City Market Fulton St. Market is located at 222 N. Halsted, on the southwest corner of Halsted and Fulton.  Parking is available along Halsted and in the lot on the southeast corner of Fulton and Halsted
FM – Chicago(Hyde Park/Woodlawn) - 61st Farmers Market ( Through 12/13, goes indoors as of Nov.) 9am – 2pm
Chicago - Growing Power Iron Street Farm Stand - 10am – 3pm 3333 South Iron St. Pick up your salad greens and they are selling at select Walgreens on the south and west sides!!
FM – Elgin - Market Elgin - 9am -1pm 800 North State St.
FM - Evanston - Downtown Evanston Market - (Through 11/8) 7:30am – 1pm Located Intersection of University Place and Oak Ave. (behind Hilton Garden Inn, east of East Railroad Ave.)
FM - Glenview - Glenview Farmers Market(Through 10/11) – Wagner Farm 1510 Wagner Road 8am – Noon Expanded with more vendors!
FM – La Fox – Heritage Prairie Saturday Farmer's Market  9am – 1pm 2N308 Brundige Road
FM - Oak Park – Oak Park Farmers Market (through 11/1) - 7am – 1pm 460 Lake St.
FM – Sugar Grove - Sugar Grove Farmers Market - (through 9/27) 8:00 a.m. to noon Village of Sugar Grove Municipal Building Parking Lot, 10 Municipal Drive
September 21
Chicago - Red Meat Market Bison Butchering Class - Their 3 hour, hands-on class will guide you through the process from the moment the bison carcass is delivered to when it reaches the kitchen! Participates will have the opportunity to breakdown a half carcass. You'll then start to break it into standard and some special cut! Learn knife skills, butchering techniques and how to breakdown a carcass into tasty steaks, tenderloins, roasts and ground!  You'll feel the meat between your fingers, experience the smooth cut of the knife, smell the fresh aromas and be part of the renaissance of the local butcher.
Chicago - Dose Bomb -  at Morgan Manufacturing in the West Loop, get a big Dose of the freshest and the best at the Dose Bomb, 10 a.m. to 5 p.m., at 401 N. Morgan. An ever-dynamic marketplace devoted to showcasing the finest designers, chefs, makers, bakers, entrepreneurs and artists, Dose is the place to discover those in Chicago doing it right. There's no better way to spend a Sunday.
FM – Chicago (Pilsen) - The Pilsen Community Market  9-3pm 18th and Halsted
FM – Chicago (Logan Square) - Logan Square Outdoor  Market  (Through 10/26) 10am–3pm
Fairbury(Chicago-there will be transportation) - Harvest Feast Spence Farm Foundation -4-7pm  Join them at Harvest Feast to enjoy a beautiful evening of local ingredients turned into extraordinary edibles followed by a charity auction supporting Spence Farm Foundation's programming like Chef Camp. (The bus will leave at 12:00 pm from Chicago | Evanston area and will arrive there at about 10:00 pm after the Harvest Feast)
Libertyville - Radical Supper in a Barn on a Farm - 31330 N. Milwaukee 5-8pm Radical Root and The Stew are teaming up to bring you a radical supper, in a barn, on a farm. You've heard of 'farm to table', but this time the table isn't even leaving the farm. They're hosting it right there, in a 100 year old barn. You'll get the pristine produce from Radical Root, transformed into the deliciousness you love from Sauce and Bread Kitchen. Come along and let them treat you to a magical night!
September 22
FM – Lyons - Lyons Community Market - 2-7pm Veteran's Park Ogden Ave & Lawndale Ave. (every Monday through Sept. 29)
September 23
FM – Chicago - MCA Farmers Market - 7am – 3pm Downtown at the MCA (Every Tuesday through Oct. 28)
Chicago -Publican Quality Meats Guest Chef Burger Night - 6-9pm
SAVE THE DATE
September 24
****** Chicago (Ravenswood) - Dinner In The Beer Garden - 6:30pm River Valley Farmer's Table 1820 W. Wilson Calling all Chicago area locavores! They invite you to join us at River Valley Farmer's Table for a feast-ive celebration of harvest season inspired by Lucy Saunders' new book, 'Dinner in the Beer Garden'. This relaxing, come-as-you-are dinner features local, seasonal ingredients from the organic garden of River Valley Ranch & Kitchens (Burlington, WI), presented in five, family-style courses prepared by chef Jordan Rose. The meal will include selected local craft brews that are expertly paired by Lucy (@lucybeercook) and Jim Javenkoski (@localfoodwisdom), the co-hosts of this informative event. Additionally, River Valley Ranch & Kitchens owner Eric Rose will be present to share his story about the farm, which is renown for its cultivation of mushrooms. Each guest who purchases a ticket will receive a copy of Lucy's new book, 'Dinner in the Beer Garden', a $28.95 retail value! Doors open at 6:30 PM and the first course will be served at approximately 7 PM. Menu details are forthcoming… $50 per person
September 26-28
Chicago - Chicago Gourmet Weekend – Millenium Park – Ground Zero for these 3 days in the world for all things culinary. Checkout the link for tickets, information, schedule, events for this action-packed, food and beverage celebration!!
September 27
New!! Chicago(Englewood) – Growing Home Wood Street Fall Open House - 11am-3pm
September 28
Chicago - Chicago Market's Farm-To-Market Bash: A Co-Op Celebration, noon to 4 pm.
October 4
Chicago – Fork and the Road Bike Tours Vedging Out
October 12
New!! Chicago(Logan Square)  - 2nd Annual Backyard Dinner -6-9pm Bang Bang Pie Shop  Join them in celebrating the fall harvest and successful completion of their 2014 program at their 2nd Annual Backyard Dinner at Bang Bang Pie Shop in Logan Square! The evening will feature…Dishes hand prepared by some of Chicago's leading chefs: Nathan Sears of The Radler, Scott Manley of Table, Donkey, and Stick, Patrick Cloud of Bang Bang Pie and Biscuits, and Chris Davies of Homestead On The Roof. Live bluegrass-inspired folk music by Chicago band Odd Folk. A raffle featuring local businesses and restaurants. Local beer, wine, and liquor.
October 14
Chicago(Old Town) – World Premier of the Vegetarian Flavor Bible – Book Signing with Karen Page and Andrew Dornenberg 6-7:30pm The Spice House 1512 North Wells
October 15
Chicago - Chicago Ideas Week Food The Path To Your Plate – 12pm – 1:30pm Presented by Edelman
Chicago – WBEZ 7th Annual Chicago Chef Battle – 6pm Kendall College
October 16
Chicago(Lincoln Park)- Huckleberry Cookbook Dinner with Zoe Nathan 7-10pm Floriole Cafe and Bakery 7-10pm
October 19
Chicago(Lincoln Park) – Sunday Supper at Floriole Cafe and Bakery  Onion Soup, Coq Au Vin, Tarte Tartin, alas SOLD OUT
October 22
Chicago(Edgewater) – FACT's 4th Annual Fund A Farmer Uncommon Ground Devon - At the party, you can enter their raffle, bid on unique online auction items, nosh on locally sourced bites, listen to live bluegrass by The Lantern Kickers, and meet Carole Morison, a Fund-a-Farmer grantee and farmer featured in the acclaimed documentary Food, Inc.  Tickets are $25 and include two drinks and light appetizers. They hope to see you there!
October 23
Chicago(Lakeview) - Green Chicago Restaurant Coalitions Green Pumpkin Gala – 6-9:30pm Greenhouse Loft 2545 W. Diversey
November 7-9
Milwaukee, WI – Growing Home's National-International Urban & Small Farms Conference - Growing Power is proud to announce another inspiring conference with workshops that will focus on the 2014 theme "Building a Fair Food Economy to Grow Healthy People". This conference will showcase the best practices and principles in sustainable agriculture and the innovations underway that will grow a healthier tomorrow. Conference workshops will be innovative and multidisciplinary facilitated by growers who are currently operating urban and small farms, as well as those who are working in areas that support this emerging area of agriculture and local economic development. These workshops are intended to enhance the skills and broaden the perspective of participants.
November 8
Chicago(Riverwest) – RAMENFEST - 12pm BellyQ Owner and Executive Chef Bill Kim is gathering chefs from around the city  both ramen experts and novices  to prepare their culinary interpretations of the classic dish. Twenty chefs will try their hand at ramen for the event.   A portion of all proceeds from the event and silent auction will benefit Common Threads, a non-profit charity founded by Chicago Chef Art Smith that focuses on educating children about different cultures through food and art.
November 9
Chicago(Lincoln Park) - Middlewest Talks:Dorie Greenspan Cookies and Conversation with a Baking Legend 7-9pm Floriole Cafe and Bakery 1220 West Webster
November 13
Chicago – A Mostly Vegetarian Affair Cheat On Meat or Go Whole Beast – 7-10pm Chop Shop & First Ward Events 2033 W. North Ave.  the Green City Market Junior Board will present its ever-so-local and seasonal fall fundraiser.Throughout the evening, guests will enjoy a walk-around stationed tasting, featuring local chefs' all-vegetable dishes made with Green City Market vendor produce. Complimenting the array of delicious vegetarian fare, Junior Board member chefs Jared Batson, Scott Manley and Eric Mansavage will also prepare three whole pigs "Three Little Pigs-style," incorporating straw, wood and bricks both in their cooking methods and for creative inspiration. With all the great local food on offer, attendees will be able to Cheat on Meat or Go Whole Beast!
November 18-20
Chicago – The Chicago Food Film Festival - This event sells out, is always crazy, inventive and tons of fun!!
Need more info on urban ag, gardens, plants, farmers markets, local food, these organizations are good resources for you to bookmark and utilize:  Illinois Stewardship Alliance, Advocates for Urban Agriculture, The Plant Chicago, Angelics Organics Learning Center, WeFarmAmerica, The Peterson Garden Project and The Talking Farm.
---
Is Today Your Tamar Day?
If it's Thursday and you're in swank Acapulco, your lunch is likely pozole, a dish of puffed corn kernels, chilies, and pork parts. In Brazil, all over, but especially in Rio, on Saturday, everyone spends hours over the feijoada. I bet the beans and meat dish there has some antecedent or connection to the bean and meat dishes eaten by Jews also on Saturdays. Having learned these things over foodie-time, I've become generally fascinated with the idea of foods or a dish associated with a day of the week. I was thinking about these kind of days because today is Monday, and in New Orleans, Monday is red beans and rice day. I was also thinking, perhaps today is your Tamar-day.
Now, the idea of red beans and rice on Monday, according to lore, arises because the day is anything but Tamar-day. It's wash day. The idea was (is?) that you could put up a pot of beans, enriched with a few bits of meat, and ignore it the rest of the day. Thus, you would not be distracted from your laundry chores. These days with multi-cycle washers and kids ignorant of what a clothes pin does, it's not like we need a day dedicated to laundry. We do, however, need time dedicated to cooking.
The ability to eat good food, whether it's local food or just decent, whole, real foods purchased at the grocery, require cooking, and cooking requires time. A portion of the time necessary for cooking comes before you turn on the stove. Look at professional kitchens. They spend all day prepping for a few hours of nightly service. Professionals know two things. First, that if you create your mis-en-place, your station of ready made ingredients ahead of time, your final cooking flows easy. Second, they know the obvious, that it takes a lot of time and effort to get real food ready. Take swiss chard.
Here's what I did with some, but not all, of the Swiss Chard in last week's CSA box. I sauteed an onion and a sliced jalapeno, added the chard, then 2 large roma tomatoes sliced. Except before I did any of that I had to prep the chard. You cannot not walk into a chard dish. It's a three part process to get chard ready to be ready. First, I separate the leaves from the stems–in fact, if I was using the stems, and I often do, it's a four part process requiring the nipping of the stem end that came from the earth. Second, I need to wash the leaves very well. For something that grows far enough from the ground, chard leaves still pick up a lot of grit (and the stems, grittier). Last, I have to stack the leaves and slice into eatable pieces. At least the leaves do not need to be dried. That clinging water is necessary for proper cooking. Tamaring is all about doing those steps necessary to have good food.
Another aspect of Tamar-day, is to put together the kind of dishes that will serve you well all week, the Everlasting Meal that Tamar Adler entices in her book. She does not include a recipe for pepperanata in her book, but it's the kind of thing that she would include a recipe if she thought about it. As I have noted, the best thing about pepperanata is that you get something like roasted peppers without all the hassle of roasting peppers. In addition, you get a versatile kitchen friend. A little bit schmeared on a bagel with goat cheese makes an exotic breakfast. Or go Spanish. Use your pepper mix as a based for eggs, either fried or scrambled meet the idea. Make a batch of pepperanata on your Tamar-day and you'll be set for a while. Do your prep work. Make something that will carry you through the week. And take advantage of the momentum.
Finally, Tamar-day is about Tamar-day. You're probably like me. Once you're cooking, you're cooking. The same inertia that makes it hard to put food on the table when your are staring a full, wrapped up CSA box, means that when you're chopping away, you're going to keep on a-choppin'. So, on a Tamar-day, I'll end up doing a dish or two that's not complicated, that does not require extensive prep, and maybe will not serve my long term needs, but something I know I'll like. I know I like salads, and I know I have an "ear" for salad. In other words I innately know how to set up a salad. I do not need any sheet music, I mean recipe pages. I get an idea, here a shredded radish salad from a book on Israeli food, and I go to work. I had these large Easter egg radishes to begin with that seemed right for the grater box. Some sliced kalamata olives and a light dressing, I feared too much salt or vinegar would turn it into a pickle. Here was another nice addition to our kitchen stocks.
We all lead busy lives. We need to keep our saw sharp physically, mentally, emotionally, and spiritually. There's a lot of demands on our time. Putting good food on the table is often the first commitment we break. In a recent, highly charged, highly debated, article, Amanda Marcotte railed against the tyranny of the home cooked dinner. She cited researchers who stated they, "rarely observed a meal in which at least one family member didn't complain about the food they were served." She sums it up pretty well, "the main reason that people see cooking mostly as a burden is because it is a burden. It's expensive and time-consuming." I do not buy the expensive part, because any alternative, fast food, TV dinners, a restaurant, pizza delivery, is more money than a home cooked meal. Time consuming, God yes. So much more when you use good, local food that's not pre-cut and triple washed. The answer is to find your Tamar-day.
---
Friend of Beet, Lee Greene, has a thing for heirloom fruits and vegetables. She knows that if there's a story to it, a lineage, a uniqueness, the item will taste a little bit better. Originally from Germany, but indoctrinated into slow food dogma after time in Italy, Lee came to the USA with an idea of highlighting our most special products. More, she came to this part of the US, the Mid-West. She developed a taste and an affinity for our regional and local products, the heirlooms of our area. She started Scrumptious Pantry to develop recipes with our fruits and vegetables. She's always had a special love for a unique heirloom pepper originally grown near Beaver Dam, Wisconsin. Rich in flavor and of decent flavor, the pepper lost commercial favor because it did not fit the specs of other so called consumer-friendly peppers. Lee knew that the best way to save this species was to encourage us to eat it. She canned pickled Beaver Dam peppers to be sold at farmer's markets. And for the third year, she's organized a celebration of the pepper. While the Beaver Dam celebration focuses on this heirloom, it is really about all heirlooms, and about the need to preserve and protect what tastes special to our locale.
On Saturday, September 20, 2014, Green City Market and Scrumptious Pantry will celebrate the Beaver Dam pepper as well as other heirloom fruits and vegetables. There will be prepared dishes made from the Beaver Dam pepper, a scavenger hunt for the kids and other activities to raise awareness on why we need to eat what's unique. We hope to see you there.
One Comment
---
Is the Time of the Locavore Past?
Since myself, my wife and my two daughters began our venture to be a Local Family about ten years ago, we've faced the same question.  How can you manage in the winter.  In a Middle-Western climate, one cannot eat local year-round.  Or does it take heroic efforts of preservation.  Weeks of hard canning to face the harsh times a-comin'.  My answer on how we do it remains simple, we put away and we find sources selling.  The proportion of putting away to buying year-round has altered over the years.  We know now that we can find plenty of local food all year, and our Tomato Mountain CSA* puts us on strong footing all the time.  Our local food will include storage crops and hoophouse greens; relishes and pickles, which to be honest, come from my Mother's hard work, not ours.  See, I do the easy things to eat local later.
Let's step back a second.  How many of you care how much you eat local.  Has the urge to locavore passed?  In harvesting my weekly crop of eat local links, I see various locavore challenges across the USA.  In looking at some of these, it made me notice that Green City Market in Chicago is not doing a challenge this year.  Did they do one last year?  Are people giving up on the idea of "locavore", that is getting as much if not all of their food from a short distance on their home.  The lack of local local challenge makes me think that's the case.
I think the culinary justifications for local food remain for the community.  I believe people are shopping markets, growing their own, and demanding that chefs do the same because they know it tastes better.  If you care about eat well, you're going to want your melon from a farmer you can meet, not a farmer who puts it on a truck for you.  Still, what about all those other reasons for eating local.  Good for the environment.  Less waste.  Supporting local economies.  A sense of place on your plate.  Are we forsaking them.  The eat local movement gained its first flush of notoriety from the blog and then book of two Canadians, Alisa Smith and J.B. MacKinnon.  They subscribed to a 100 Mile diet.  Was eating local a game, a contest, a way of dealing with post-modern ennui.  Some people entered Touch Mudder races.  Other people made sandwiches with thin slices of turnip in place of bread.
As a Local Family, we always said, don't make yourself nuts.  For instance, we eat nuts like cashews, peanuts (I know not a nut), almonds, etc., that do not grow in the area.  Over and over we said, eating local did not mean forsaking coffee, chocolate or spices.  Yet, there are little things that matter to us, that, to me, define us a locavores, that add a certain meaning to our eating, that show we are doing it for a more than it tastes good.
I like my food spicy.  I use various peppers a lot in my cooking.  This time of year, I use fresh peppers often.  For me, jalapenos are a salad ingredient.  For the rest of the year, I want the stuff to add heat, dried peppers.  It's not a lot of work to dry peppers.  Pretty much no work at all as peppers dry on their own with no urging, and once dried, they will last a long, long time.  It's such an easy task, and one with such staying power, that we're still working off of previous efforts.  We do not need to dry that many of this year's crops.  Another way I like to make my food spicy is to use much garlic.  I want it to be local garlic.  So, I make sure that I stock up on garlic now, when it is plentiful in markets.  Finally, I like to season my food with dry herbs, at least dried oregano and dried mint.  It transforms a plain salad into a "Greek" salad or turns tomato sauce into "gravy."  That ineffable taste on the salad at your favorite Middle-Eastern place, probably dried mint.  There are many dishes I make that call for dried oregano or dried mint.  I am constantly buying and drying these herbs whenever I find them.  These are easy ways to preserve, and they are easy ways to eat local.
I know that I can stop by Caputo's and pick up garlic bulbs year-round.  I can get very fragrant, dried oregano, imported from Greece, at Fresh Farms.  I can get huge bags of dried peppers at any Mexican grocery.  Flavor-wise, some of that will stack up, although if nothing else, my local garlic will lack that harshness or rancidity of anything else available in February, but I'm not just doing it for the flavor.  To us, these little additions make our food taste different.  Different is better.  When you use your own dried herbs, your own dried peppers, there is something about the final dish that is your own.  You own it.  Yours.  There remains, ten years on, challenges to eating local.  There also stands easy things to do.  You may find the whole thing worth it.
*My wife works for Tomato Mountain
---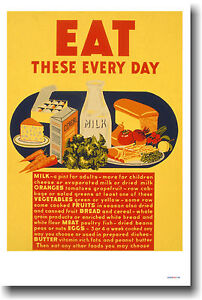 I began my slow slide from being a fat person by giving up diet pop over a year ago.
Eat local co-ops on one page.
More on local flour.
Can, should, will you be able to eat local raw milk?
More on the problems facing local cheese.
Eat local Atlanta.
---
Out of Stolen Items Come Lasting Food Memories
See this dish. It was another attempt at recreating from the menu at Falafel King. A few days ago my wife and I celebrated our 21st wedding anniversary, which also meant that a few days ago, plus one, we celebrated our first trip to Falafel King. 21 years later, this place remains etched in my foodie conscience, and I believe, remains one of my favorite restaurants. Yes, there's a long and complicated story here.
Can I tell it blog-cise? I'll try. See once upon a time, before kids and before Molly the Eat Local Dog who would attack any such help, we actually could afford, and use, a cleaning person (now it's a need but one we can neither afford nor use). We needed it, because, besides being a pair of not especially neat people, we lived in pre-gentrification Logan Square. The two of us, and our miniature dachshund, Shotzie, inhabited a huge, five bedroom space. We needed the cleaning help. Little did we know (at first), that the person was slowly absconding with various valuables. And the time came to pack to leave for Hong King and our well-deserved honeymoon. Not surprising, my wife was packing that night, mere hours before our scheduled first leg to L.A. She could not find it.
Even pre-9/11, you were not getting on an international flight without a passport. At 2 AM, a few hours after finishing our wedding party and a few hours until our flight, she could not find her passport. Now remember, slobs, 2,600 square foot apartment (and, believe or not, 2 house guests with us the night we became legal), it was a lot of searching to figure out we had no passport and no way to get on a flight to Hong Kong. Among the emergency measures I tried, calling some State Department crisis number I found in the phone book (remember when we had phone books). Somehow the officer I awoke did not agree with me that a missing passport on the edge of an international honeymoon amounted to an international incident. Now, I have not added a crucial detail.
We were flying out on Monday, Labor Day. A day our Federal employees took off. Federal employees including those responsible for dealing with lost and missing passports. We would not be flying out to Hong Kong as planned. We talked with representatives of Cathay Pacific, whose package we had booked. They advised us to get to L.A. as scheduled. An alternative Hong Kong flight was easy to arrange, but a new Chicago to L.A. could cause complications. So, on little sleep, we took the trip to L.A. Our plan, stay the day, scout out the passport facilities, deal with that when the Government re-opened on Tuesday, and get the hell away when done.
Rather quaint, right, that we could go from a missing passport to an international departure in about 3 hours. Not only did we get a new passport, with no apparent proof of naturalization in that short period, but Cathay Pacific boarded me within, like, ten minutes of lift-off. Do either of those now. Yet it was all possible from the fact that we went on Monday, everyone's day off, to Falafel King. Well, we did not set out to eat at Falafel King. We set out to find the L.A. Federal facilities. It happened that it was near the Westwood neighborhood of L.A., and after determining our next day trip, we settled in for lunch. Being a holiday, I'm sure a few places were closed, but this Middle-Eastern place was open. We both love Middle-Eastern food.
In 2002, we returned to L.A., now with two kids. We made it a point of re-creating our honeymoon adventure of them, and we included a memory inducing visit to Falafel King. It stood up to that day. It was, did, and remains, this favored restaurant for a few reasons. First, you get these really good, battered, fresh made, chips, with your meal, gratis. Second, also gratis, is this sauce bar with about six types of condiments, including the very L.A., spicy short, yellow pepper. That's me, I love the free stuff. That and choices. At the counter at Falafel King are an array of salads. A few are variations on Greek/tomato things. Then, there are the eggplants. I cannot say how many eggplant salads there were, but there were many. The way to order at Falafel King is, you could get some falafel, or me, some shwarma, and two, three, four, I think even five, accompanying salads. With the chips and the free peppers believe me, you got a big bang for your buck here, and a big bang to the memory cells.
Big enough that 21 years later, I'm still trying to re-create some of those eggplant salads. One of the best at Falafel King, if memory serves me, was an eggplant and jalapeno. We are in peak eggplant season now. Peak time to dwell in happy memories. Memories of first dates, ceremonies, getting on planes, and eggplant salads. Eggplant is not an easy vegetable for memory conjuring for one cannot easily eat an eggplant. Eggplants are one of those things that need to be cooked before they are cooked. For instance, the North African cuisines, Moroccan and Tunisian, are filled with eggplant dishes that require the vegetable to be first fried and then cooked again in ways that tighten up the sauce. You can skip the second cook in many eggplant salads, but you still need a good first cook. This can be done in the oven if you are bland, on a stove-top grate if you are archaic or on an outdoor grill if you are wise. Yes, the grill provides that added element of smokiness, but it is also easier to deal with the mess and such if you prepare your dish outside.
A lot of cognoscenti poo-poo common, globe, eggplants, and yes their flavor and texture can be a bit banal, but when you load it up with garlic, oil and roasted jalapenos, who cares. Here's the real secret to making this dish. When I said load it up with oil, I meant load it up. Put your globe eggplants on top of some pretty hot coals. It's hard to burn or over cook them for this dish. After about 20 minutes, if one side is pretty black and crackly turn. When the whole thing looks collapsed and ready to toss, that's an eggplant ready for its date with oil. First add your other seasonings, the mashed garlic and chopped peppers, and not too heavy a hand with salt–Mario Batali actually advises using no salt in eggplant salads, but I disagree. Then, that oil. Add. Mix. They say it's best when mixed with a wooden spoon. Use your taste as the arbiter, but believe me, it will not fully taste right or good or like it did back on that day if you don't use a lot of oil. This is the time of year for eggplants and the time of year for telling stories. Eat local eggplants.
---
Local eating patterns – via
A United States of sustainable producers.
Have you been following the low-fat v. low carb debate this week?
Eat local wheat.
Why not farm?
Eat local New York.  Much more here.
---
It's Not Always A Turkish Breakfast
There are good and not so good places to open your new business in downtown Oak Park. On Lake Street next to the theater, good–plenty of people will see your forthcoming store. South of the rail/El tracks, already getting less desirable, and when you put your new business on pleasant off of Marion, off of the last bits of commercialism in a greater Suburban downtown that's not thriving to begin with (come back Borders, man we miss ye), well who's gonna notice. My wife and I did happen to notice months ago, a store front with a papered over, coming soon sign, but that's because we're the kind of people who would notice a coming soon called Carnivore. Still, at that location, we had no idea that it opened until we went to a friend's house for dinner and she mentioned that the mussels she prepared came from Carnivore. Myself and the local kids stopped by the next day.
I'll tell you upfront, honestly, sadly, I will not be shopping at Carnivore as much as I'd like. Now, my whole approach to local meat has evolved since I began my locavore adventure. Early on, you can read the quotes in the articles written about us, we said we drew the line at local meat because of the prices. That did not last long, as we realized that keeping our proteins local was as vital as any part of local living. We arrived at hacks to control meat spending like buying a half-a-cow, meatless Mondays, and in about the best way to reduce costs, going vegan (for a period). In short, when we buy meat, we buy good meat, but we don't buy good meat very often. A lot of background to get back to my point that there's expensive, there's really expensive, there's what I'm willing to pay, and then there's Carnivore. The higher than high prices reminded of something I'd see in New York City or at Harrod's Food Court. High.
The foodie in me brushed that aside (with the locavore urging right along). This was total meat porn. Gorgeous slabs of red meat and white fat. What it's supposed to look like. Labeled with all my farm friends, the Kilgus's and Slagels and such. I was drawn to spare ribs but settled for a remainder portion of breakfast sausage. The kids egged me on. Let's make a fry-up today. The butcher, a butcher shop with butchers, yes! re-purposed the last link into 4 chipolata style chubby wieners. I could not quite stop there. Did they sell local eggs? We did not see. Would our idea end inchoate? No, they did not sell local eggs, but yes they had some they'd give us. OK, how about some of that house-made bacon, sliced to order to our specificity of thickness. And then speaking of sliced to order, it would not be today's breakfast, but after a sample, I also had to pick up some of their cold smoked salmon, a bisele, shtikl, easy on the pocketbook mein herr.
Back in the Bungalow, we got to work. Not often included in recipes for one-pot meals, but the fry-up or English Breakfast, the Full Monty, or just the Full, the Complete, needs only a very good, well blackened pan.  Add your rashers and your bangers.  Manage the heat.  You want the stuff to start cooking but you need to create your fat.  See, anyone can eat bacon or sausage for breakfast, but for a breakfast that deserves a wee dram on the side, you need to cook your bread, your tomatoes, and your eggs, in that order, in the grease that the meats emit.  To leaven, ever so slightly, this breakfast, to add a whiff of our normal Turkish-ness to our plates, we did make a salad, and since we were eating at fry-up, the salad was of rocket.
Looks good. So good that I ate mine in like five minutes. My wife asked me the next day, what I thought about Carnivore's meat. I said the bacon did remind me of English bacon in its thickness, its meatiness, and the way it tasted much more of hog than cure. I'd be back today for more if it were not so damn expensive. I might have to wait until we do another eat local fry-up.
---